Adverity pricing, pros and cons and alternatives
On this page, you can learn about the pricing of Adverity, and also learn about several competitors.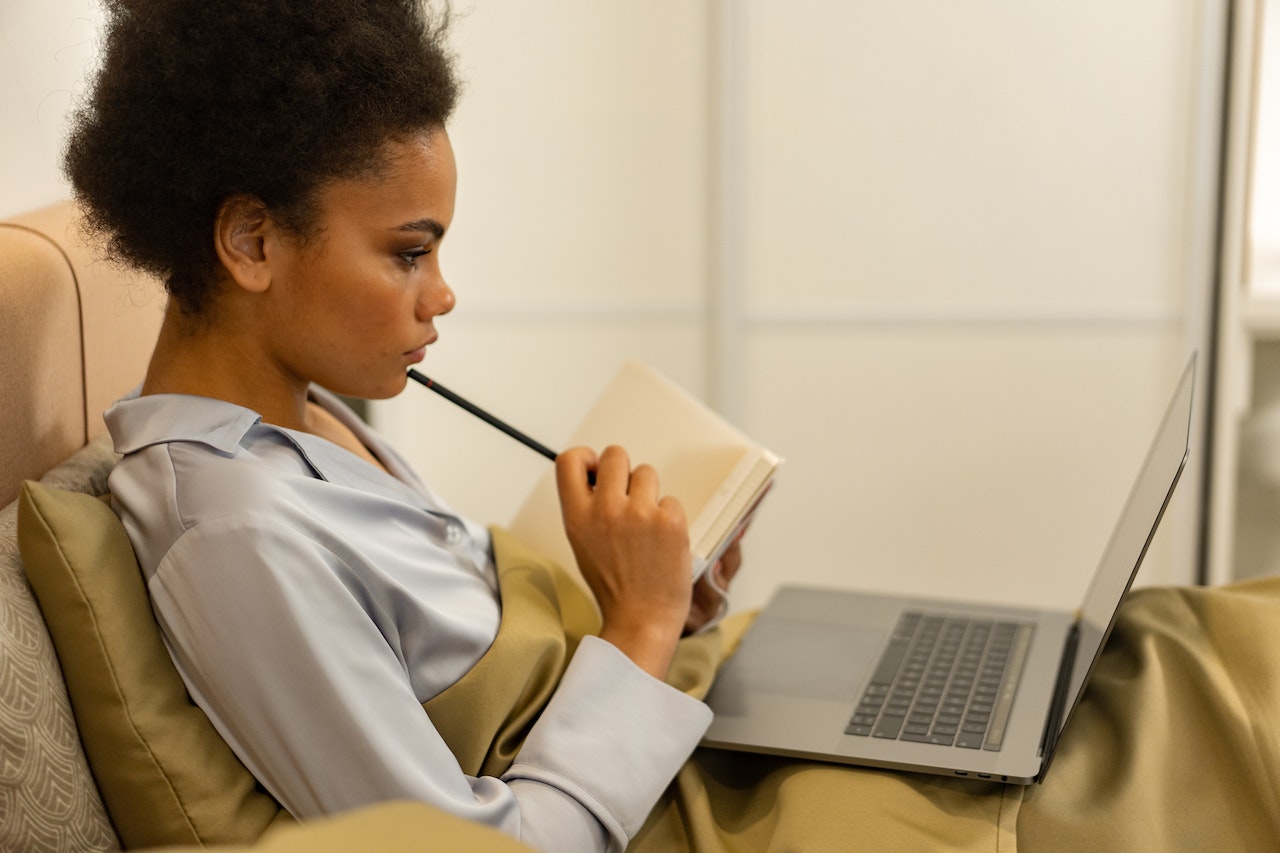 Adverity is a cloud based platform that automates data integration from various sources, delivering a single source of truth, and revealing the tangible business impact of your marketing activities. The aim is to help data-driven marketers demonstrate value faster and easier.
Some of the features that Adverity offers:
Automated data collection from multiple sources

Data transformation

Smart naming conventions

Data anomaly detection

Send data to multiple destinations
So, why are you reading this on the Funnel website, and not on the website of Adverity itself?
That is because Adverity's pricing is impossible to find on their own website. Based on research and reading several reviews, though, we managed to estimate the cost of Adverity.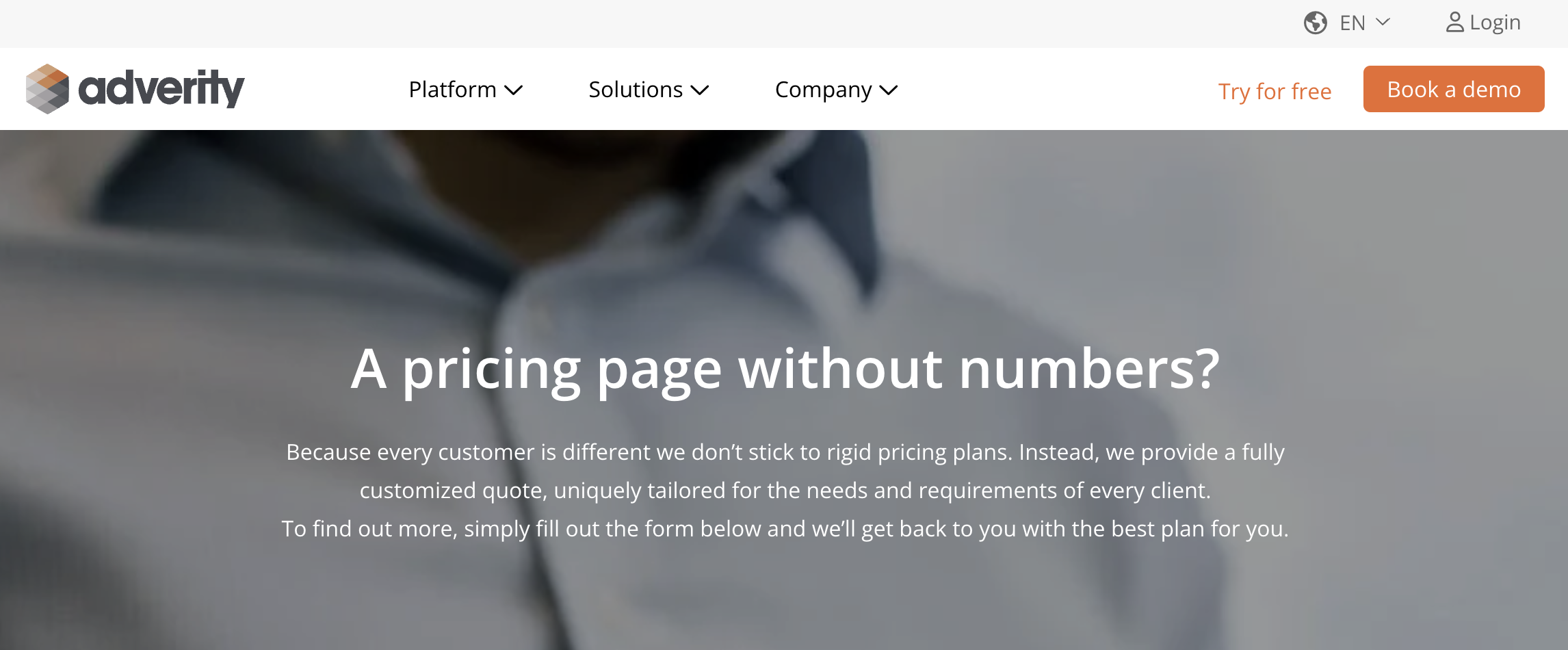 Given that you're searching for 'Adverity pricing' online, you probably want to find a marketing data solution that helps you better understand your marketing performance, and save time on data collection or reporting. Naturally, we wanted to help you find the answer to your question and also introduce ourselves as a smart alternative.
Here's what you can learn from this article:
Adverity pricing

Adverity alternatives

Pros and cons of Adverity

Adverity vs Funnel
Let's get into it.
Adverity pricing
How much does Adverity cost?
After doing some research online, we found a response Adverity posted on software review platform G2. In this response, they mention their pricing starts at €1,500 per month.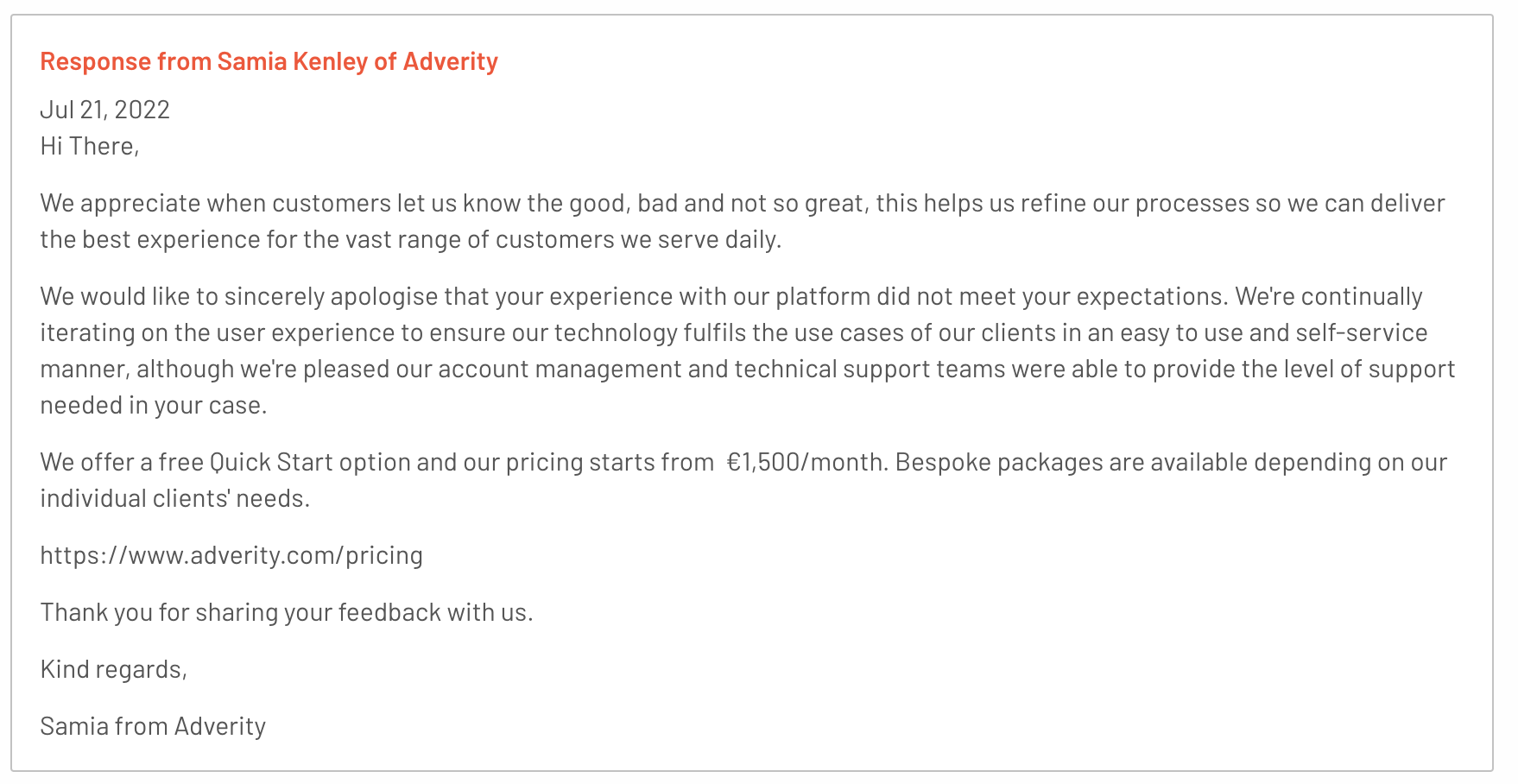 We also found a TEI study conducted by Forrester, where the customer in question had a total cost that was $ 1.2 million in 3 years:

The study was done in February 2022. While this specific use case is probably not representative for all of their customers, it does give you an idea of the costs associated with Adverity. It also suggests that Adverity is not a pure Software-as-a-service tool, and that you might incur significant additional professional services fees on top of the monthly subscription cost just to get up and running.
Pricing compared to other options
Comparable tools, like Salesforce Marketing Cloud Intelligence, can cost over $3000 per month, billed annually. If you are looking for some more flexibility and want to be billed per month, you might need to add another 10-15% extra costs.
Funnel, which offers a marketing data hub with the same benefits as Adverity, starts from €359 per month. Funnel offers 6 different plans in total, 3 for agencies specifically and 3 for in-house marketing and BI teams. A very large use case comparable to the one in the TEI study above would typically cost €2,000-€10,000 per month with Funnel.
Adverity alternatives
Some alternatives to Adverity are:
Funnel

Supermetrics

Improvado

Salesforce Marketing Cloud Intelligence
The difference between Adverity and their competitors can mainly be found in their pricing, number of connectors, additional features and customer support.
On our page Funnel vs Adverity, you can see a more in-depth comparison of the 2 solutions. Another way to find alternatives is to visit G2 or Capterra. Those software review platforms can give you information about competitors of Adverity, and also show real (validated) user reviews.
Pros and cons of Adverity
Advantages:
Based on reviews available on G2 and Capterra, we found the following advantages:
Adverity, as an integrated data platform, makes data access simple.

It has a very broad range of connectors.

The simplicity of the interface.
Disadvantages:
Also based on online available Adverity reviews, we found this to be the top-3 disavantages:
The learning curve for non-technical users can sometimes be steep. There is also a ~6 weeks implementation time that new users should take into account.

Troubleshooting data processing issues can sometimes be tricky, and the error codes can be difficult to troubleshoot. Adverity support is often needed to solve problems.

The documentation can be lacking.
How does Adverity compare to Funnel?
Both Funnel and Adverity are cloud based solutions for marketing analytics / marketing data.
They both offer the possibility to connect a large number of data sources, like Google Ads, Google Analytics, social media platforms and CRM's. They also allow you to collect that data and transform it. Also, both solutions let you share data to Google Data Studio (now Looker Studio), a data warehouse or a visualization tool.
Differences
Technically they do differ a little in that Funnel stores the original data before transforming it to make it possible to apply new transformations to historic data.
The main difference relates to cost and usability – Funnel offers flexible pricing plans to suit any organization, an implementation time typically less than a week, and can be fully managed by a marketer or analyst without a single line of code. Depending on your budget, team setup, and time constraints, Funnel might be a better choice. Also, since Funnel is focussed mainly on marketing professionals it is easy to use both for marketers and data engineers.
2014
The year Funnel was born
1500
Companies use Funnel to be data driven
300
Funnelers in Stockholm, Boston, Dublin and London
Trusted by 1000+ of world's most data-driven companies