Chief marketing officers worry they can't copy agency-like campaign reports when creating an in-house team. They also worry about productivity. How do you get the data from the many platforms you use without making it a manual process? How do you avoid developers creating bespoke connections to extract channel data?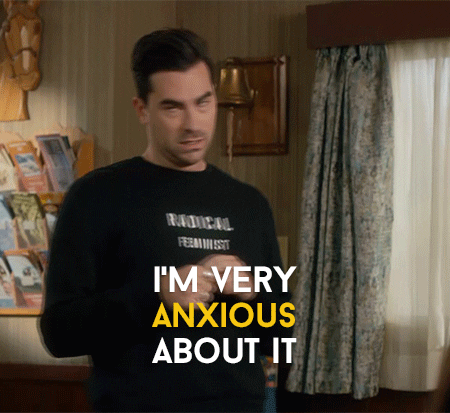 If you got past the first hurdle and had that data, other things pop up. How would you normalize the data and map it together with no coding capabilities? How would you visualize it in easy-to-read, color-coded charts and tables?
As discussed in my articles before, reporting is integral to marketing performance. So here is a short recap of how Funnel will help your team to work with their data more efficiently.
Where does Funnel come in?
As Funnel grows, I look across our portfolio. It's filled with agencies, huge enterprise businesses, medium-sized scale-ups, and ambitious startups. If it wasn't undeniable from the three options (agency, hybrid, or in-house) presented before, I believe a hybrid model is the best recipe for success.
If you can hire the right talent, owning the execution and optimization in-house is excellent. It offers control! Combined with agency expertise to craft your strategy, you can supercharge your digital marketing.
Having an existing relationship with an agency also allows you to seek quick interim solutions. Solve churn, capacity issues, and significant strategic shifts by having a team of experts to lean on without going through RFPs and pitches.
Whatever approach is best, you should agree that streamlining your marketing reporting is essential.
A complex process that Funnel solves
MarTech platforms focus on ease of use, and Funnel is no different. You don't have to be a developer, nor do you need to be a data scientist to create custom, automated reports using Funnel.
As you consider in-housing, Funnel provides out-of-the-box connectors to over 500 platforms. So, you can easily extract your marketing data from any platform. Our transformation functionality is becoming more powerful and more customizable each day. We release new easy-to-use features like the ability to group campaigns using regex without knowing regex. So, you can create powerful custom metrics and dimensions, allowing you to map your marketing data and make it business-ready.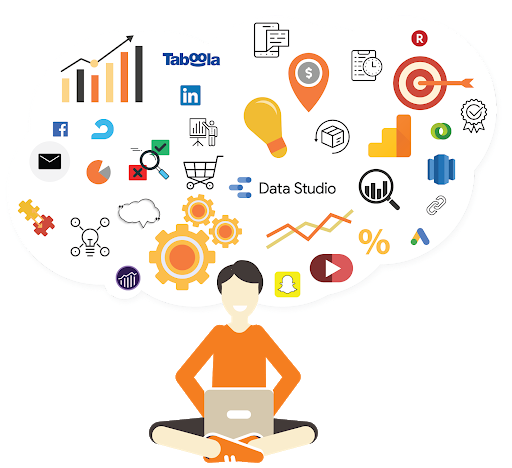 Export data wherever you want to visualize it
Depending on the sort of hybrid model you're aiming to achieve. What capabilities do you end up owning in-house?
You may or may not have a data science team, so we offer destinations like Google Data Studio and Microsoft BI. In short, you can create those shiny reports after Funnel has done all the heavy lifting to normalize your data.
If you've got data science and BI teams to answer emails and run your analysis, we can export your data to a data warehouse of your choice, like BigQuery or Snowflake. But rather than having to wait for other teams to run the analysis for you, you can also export the same data to a visualization tool. Whatever research your marketing or BI team does, you know the data is the same because it is coming straight from Funnel.
Costs considered
I haven't touched the cost of in-housing so far in this series but will likely follow up with an article on the very subject.
Agencies can seem expensive, but good ones offer real value. Also, you shouldn't look at in-housing as a short-term cost-saving measure. It can be costly to hire, train and keep talent for your in-house team.
Done right, though, creating an efficient in-house or hybrid operation should increase output. Thus, it should pay for the cost of the transition and some.
You can look at the cost of a tool like Funnel through the lens of time-saving and performance. Real-time automated reports that are flexible save your new team significant time. Also, you get to maintain agency-level sophistication in your data visualization. Read here for example on what benefits Goodgame Studios achieved.
Making data-driven decisions needs reliable reporting that your team can analyze. Funnel provides that reliability. With our platform, you and your team can push the boundaries to create regular best-in-class analysis.
Taking control of your marketing data
In-housing is a big decision and done for the wrong reasons, or executed poorly and it can be detrimental. But done well, it can do wonders. It can help achieve cross-functional collaboration to supercharge your marketing efforts. And even better, it'll put you and your team in the driving seat.
The ad agency market continues overgrowing because they are good at what they do. Not every business can move their activity in-house, and there are always risks associated with it. An agency helps find current capability gaps and creates a roadmap to a successful transition. So for those interested in doing it the right way, I recommend you consult an agency first.
Read my other blog posts on the topic of in-housing
The pros and cons to in-house advertising
Top 5 challenges when moving your digital marketing in house