Dylan is an early adopter of Funnel and has been using the product for about seven years. He started using Funnel when he was a marketing and eCommerce manager at Body & Fit from 2014 to 2018. When he joined Zonnebrillen in 2018, he decided to bring Funnel with him. As the marketing manager, Dylan is responsible for all sales, marketing, and reporting.
Zonnebrillen is the largest online webshop in Benelux for sunglasses and represents a wide range of exclusive and popular brands. Zonnebrillen forms part of GrandVision.
Key takeaways
Zonnebrillen needed to automate its marketing reporting for faster insights

Funnel became Zonnebrillen's data hub

Zonnebrillen gathers both offline and online data to calculate ROAS

The team saves 4-5 hours per week on reporting
Creating automated marketing reports
At first, Zonnebrillen had a limited number of paid channels to activate. Dylan worked in Excel, downloading CSV files from each platform and aligned performance data with their sales numbers to see the return on investment.
But after some time, the number of paid and organic channels increased, and Dylan needed and wanted a solution to combine all marketing efforts. Furthermore, he wanted to build an automated daily reporting system so that his team could see what the performance was yesterday, last week, or last year.
As they started to scale their activities, Dylan saw a need for the Funnel platform. He saw how they could benefit from having all their performance and ad spend data in one data hub. He wanted to make it possible to automate daily reporting and have the flexibility to look at different time periods.
Dylan also wanted to give his team the autonomy to draw insights and make decisions. Dylan didn't have access to a BI team, data scientists, and engineers to pull this off. He just had his team that did social media, email, CRM, content marketing, and brand communications, plus an agency, acting as an extension of their team.
Dylan needed a way to streamline his data collection and reporting process.
"Because of Funnel's high data and privacy standards, being located in Europe, and with the backing of an active support team, Funnel was a natural choice," Dylan explained.
Funnel became Zonnebrillen's data hub
Zonnebrillen moved all their data to Funnel to minimize the amount of time spent manually putting data into Excel, reduce the chance of data errors, and ensure their data is always up-to-date. With data always being updated and corrected, especially within digital marketing, Excel was no longer suitable.
"The ad spend keeps changing, so sometimes you even need to work backwards to fix some things. Every connected ad source is not sending the data in the same way. So by using the custom dimensions and metrics in Funnel, we can make the data the same," explained Dylan.
Zonnebrillen has a custom connection to their email marketing software and pulls in typical email metrics, such as open rates and click-through rates. They get data from their webshops (Magento 2 platform), Google Ads, Facebook Ads, and paid search and display channels. But they also pull in cost-related data for digital out-of-home campaigns, and other offline data like ad spend on billboards, influencers, and campaigns run by partners.
Along the way, Funnel has expanded its services and allowed Zonnebrillen to expand its data hub. The first thing that came to mind for Dylan was the FTP possibility to send CSV files daily to Funnel to import revenue and budget data. The advantage, he said, was to combine their targets with their performance and compare periods.
Finally, when they had all the data coming into Funnel, the next step was to look at their reporting. At Zonnebrillen, they are a big user of the Google stack. They got started with Funnel's direct export to Google Data Studio, and now they have all the daily reporting running through the platform.
Now they push business-ready data to Google Data Studio, where they can build "the most awesome reports," Dylan emphasized.
Everything is automatically updated, and the team has added filters to the reports to check performance per webshop, brand, and compare periods. And that's all because, via Funnel, they could combine all the metrics and dimensions from multiple sources and get insights.
Easy access to insights and higher returns
When Dylan started working at Zonnebrillen, he relied on their finance controlling department to get the reports, including daily or weekly sales numbers. By investing in Funnel and setting things up in Google Data Studio, they have automated those reports.
Instead of being in a situation where the marketing team is dependent on other resources, they relied on Funnel and defined the correct input. Now, everything is automated.
"It's being sent daily at about seven o'clock in the morning. You stand up and see your sales of yesterday and have your insights in your mailbox - that's very cool!"
The amount of effort needed to set up the Excel sheet, update all the sources and data, and then create the report and send it out is a lot. With Funnel, Dylan saves around four to five hours per week. "That's time you can spend reading reports and gaining learnings instead of building them and then looking at it to fetch insights," said Dylan.
In the fashion industry, they focus on what their return on investment is. What makes Zonnebrillen's situation quite complex is that they have a 100-day return guarantee. "If you order something on Black Friday, you can return it during the summer," he explained. So because of that, it's essential to have automatically updated reports so you can compare periods and track performance.
Their only selling source is an online shop. Thus, all spend related to a shop is calculated into their return on advertising spend. Zonnebrillen also splits it out below and above the line activities. One looks at the paid performance channel while the other measures brand performance, familiarity, and reach. For example, "a billboard will help you reach a lot of people, but it will not help you send a lot of traffic to your shop at a specific moment."
Because of COVID-19 and working from home, Dylan observed that having their reporting stack ready was a huge benefit. If anyone needs insights, they don't need to wait on someone - they can dive in, get those insights and act on it.
Dylan said before you had to turn around and ask a colleague sitting nearby. Now, with their current set up, they can get immediate answer directly themselves:
What was the margin yesterday?

What was the sales target yesterday?

How did we perform?

What was the coolest brand last week?
Dylan discusses the output with the agency, and it's been a win-win for both. The agency can see the performance of the channels, know the ROAS, the targets, and can steer their activities. During the day, they can make multiple changes within their campaign and bidding strategy because they are looking at real-time insights.
Zonnebrillen is an eCommerce company, but it's also part of a vast retail organization. And as Dylan pointed out, a retail group has many other KPIs and definitions. Thus, not all the metrics they use internally were present in Funnel. By building custom metrics, they were able to rebuild or copy all the definitions they used internally. And from Dylan's perspective, this was a significant benefit because it's always good to align with the other companies in the group.
"I often find myself saying, 'We funnel the data. Or I'll funnel that!' You've got a great name - you should put that quote on a t-shirt," he said with amusement.
Funnel interviewed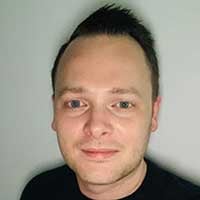 Dylan van der Heij
Marketing manager
Zonnebrillen