Executive Summary:
Zonnebrillen, the largest online sunglasses webshop in Benelux, faced challenges in managing complex and diverse marketing data streams. They implemented Funnel as their central data hub, which led to a dramatic reduction in time spent on data management and reporting. The automation and flexibility offered by Funnel empowered Zonnebrillen's marketing team with real-time insights and enhanced decision-making capabilities.

Key Results
Reduced weekly reporting time by 4-5 hours.
Automated daily reports provide immediate access to crucial metrics.
Enabled real-time decision-making for both internal teams and external agencies.
Increased data accuracy and uniformity through Funnel's custom dimensions and metrics.
Company Profile:
Zonnebrillen is the largest online sunglasses webshop in Benelux, representing a variety of exclusive and popular brands. As a part of GrandVision, the company thrives in a competitive market.
Data Stack:
Connectors: Google Analytics, Google Sheets, Meta Ads, Bing Ads, Google Ads, Criteo, Stylight, Magento and many more.
Destinations: Looker Studio and Google Sheets.
The Challenge: Streamlining Complex Marketing Data
Initially, Zonnebrillen's marketing efforts were concentrated on a limited number of channels, and their Marketing Manager, Dylan van der Heij, could comfortably manage performance metrics and ROI calculations using Excel spreadsheets. However, as the business expanded, so did the variety and volume of marketing channels—both paid and organic.
This expansion created a data management labyrinth, rendering their old Excel-based methods insufficient and labor-intensive. Lacking specialized resources like a Business Intelligence team or data engineers, Zonnebrillen found themselves in urgent need of a scalable, automated solution for efficient data collection and aggregation, as well as day-to-day reporting.
The Solution: Implementing Funnel as a Marketing Data Hub
In response to the growing complexity of their data management, Zonnebrillen integrated Funnel as its marketing data hub. This strategic move liberated them from the constraints and errors associated with manual Excel-based methods, allowing for automated, error-free data gathering. Funnel became Zonnebrillen's comprehensive solution for collating diverse data streams—encompassing everything from paid search and display channels to email campaigns and even offline marketing initiatives. The platform's ability to customize dimensions and metrics offered Zonnebrillen the flexibility they needed to standardize disparate data streams, thereby enabling more accurate and informed business decisions.
Dylan aptly summarized the transformation, stating, "We can now build the most awesome reports."
The Results: Time Savings and Enhanced Decision-making
The implementation of Funnel resulted in significant time savings for Zonnebrillen, reducing the weekly reporting time by 4-5 hours. This freed-up time has been reinvested in strategic activities such as reading and interpreting reports for actionable insights.
The automated reports offer immediate access to crucial data like sales numbers, margins, and performance metrics. The reports have also empowered their external agency with real-time insights, enabling them to make multiple changes to campaigns and bidding strategies throughout the day. With Funnel, Zonnebrillen not only automated its reporting but also achieved greater flexibility and accuracy in data analysis, setting it up for long-term success.
Eager to streamline your data and refocus your team on what truly matters? Contact us today to start your free trial with Funnel and revolutionize your data management strategy, just like Zonnebrillen did.
Funnel interviewed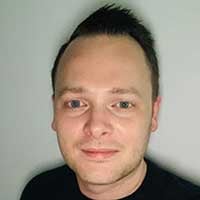 Dylan van der Heij
Marketing manager
Zonnebrillen