How do UTMs and UTM conventions actually work?
From the basics of UTMs to their advanced conventions.
Read the summary
UTM tagging, combined with analytics tools, can lend a comprehensive view of how your various marketing channels perform individually and as a part of any number of customizable groupings.
Read on to learn what UTMs do, how you must use UTM conventions, and what they can tell you about your marketing operation.
Webinar Minutes
00:00 - Introductions & About Funnel
03:23 - About UTM.io
05:18 - A few things we'll cover during the webinar
06:09 - What are UTMs?
14:38 - Why UTMs & conventions are so important
21:29 - Advanced UTM structures
25:35 - Best practices & examples
30:42 - Common mistakes made by marketers
36:28 - Q&A


You can read the write-up of this webinar here.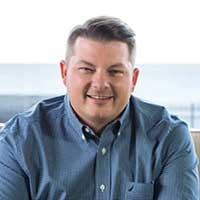 Dan McGaw
CEO, UTM.io
Dan McGaw is an award-winning entrepreneur and speaker. He is the founder and CEO of UTM.io, a UTM spreadsheet killer, and data governance tool used by Shopify, Unilever, Taxjar.com, and more.
Named one of the godfathers of marketing technology and one of the original growth hackers, Dan has decades of experience. Before founding UTM.io, Dan succeeded Neil Patel as the head of marketing at Kissmetrics and since then has gone on to start multiple successful ventures in the marketing analytics industry.