It's now possible to search the accounts list when copying fields from one Funnel account to another, in the 'Dimensions' & 'Metrics' sections.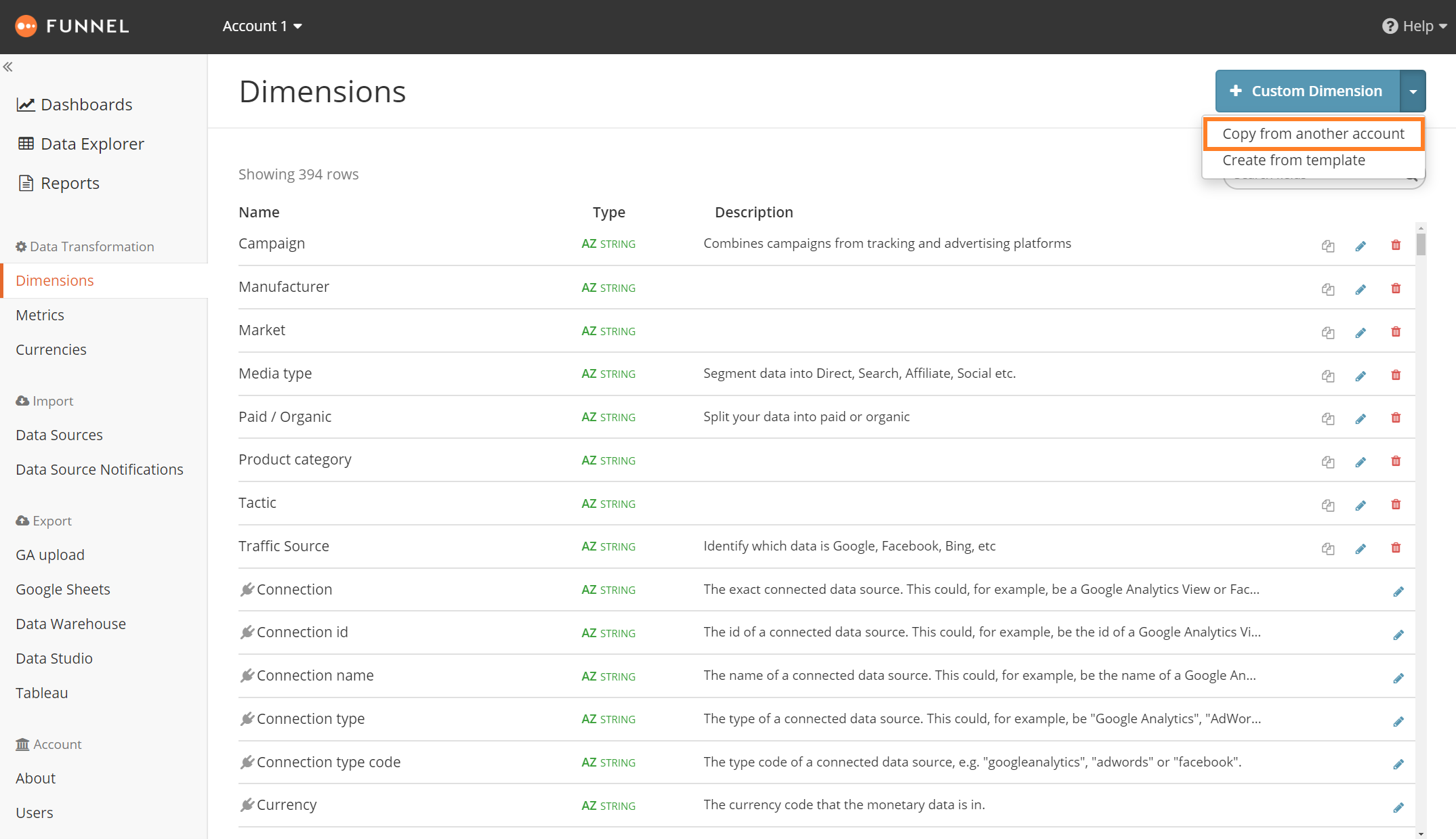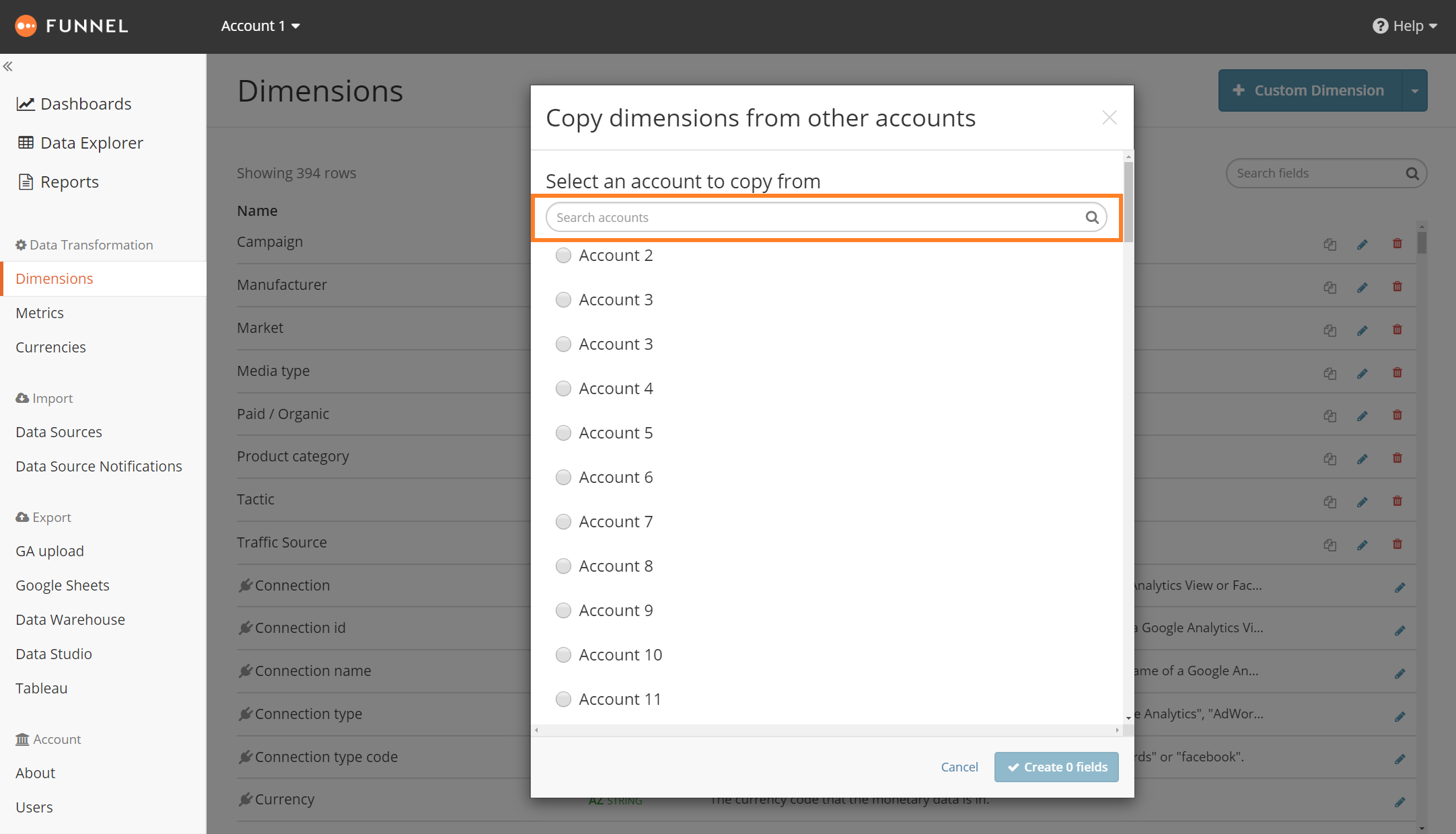 If you work with a large number of Funnel accounts, this new search bar should make it easier to find the account containing your desired field(s).
We hope that this update provides a smoother Funnel experience. If you have any questions regarding this update, please contact
support@funnel.io
and we'll be happy to help.