We now support some additional Adform fields in Funnel. You now have access to Tracking Filter Conversions!
In order to utilise these new fields, all you need to do is create a new Adform connection, enter your External API credentials and ensure that the Line-Item or Banner report is selected: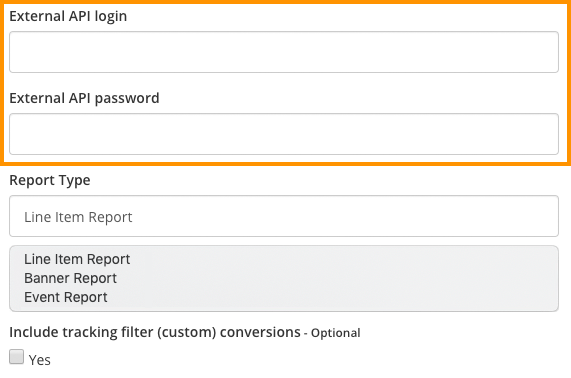 Here's a list of the new fields you'll gain access to:
Dimensions
[Dimension] Filter ID
[Dimension] Filter Name
Metrics
[Metric] Tracking Filter Conversions
For detailed connection instructions and a full list of supported fields, please read this article.

We hope you find this update useful! If you're unable to find the field you need, please contact support@funnel.io and we'll be happy to help!