We've just updated our Adrecord connector in Funnel, giving you access to new reports and even more fields than before!
When connecting a new account to Funnel, you now have the option to select the 'Transaction' or 'Statistic' report: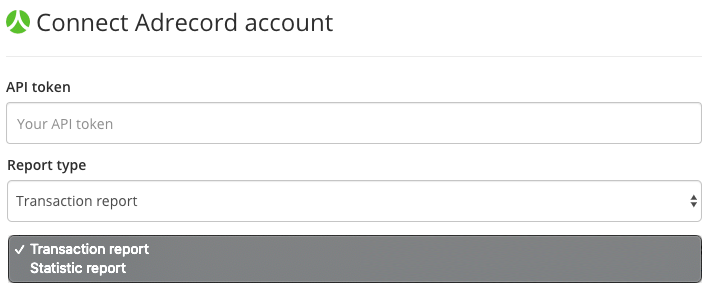 Here's a list of new fields that are supported by this connector:
Dimensions

Channel ID

Metrics
Transaction fee
Rejected transaction value
Rejected Transaction fee
Cancelled commission
For a full list of fields broken down by report, please see this article.
If you've already connected an Adrecord account to Funnel, you'll need to create a new connection and select a report, in order to access these new fields.
We hope that you find this update useful! If you have any questions please contact support@funnel.io and we'll be happy to help.