We've just updated our AdWords connector in Funnel. You now have access to the "Device" dimension in the "Placeholder Feed Item" report!
In order to take advantage of this new dimension, all you need to do is create a new connection and ensure that "Device" is selected under this report: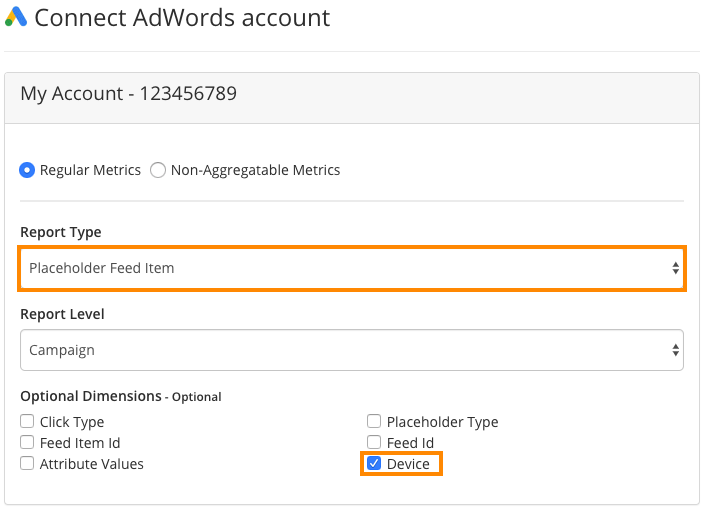 If you've already connected a Placeholder report to Funnel and you would like to use this dimension, please contact us and we'll be happy to you update your existing configuration and backfill the data.

We hope that you find this new dimensions useful! If you have any questions, please contact support@funnel.io and we'll be happy to help.