We've just updated our AdWords connector in Funnel! The "Hour of Day" dimension is now compatible with the Google Ads API Beta.
In order to take advantage of this new dimension, all you need to do is select it when creating or editing your connection: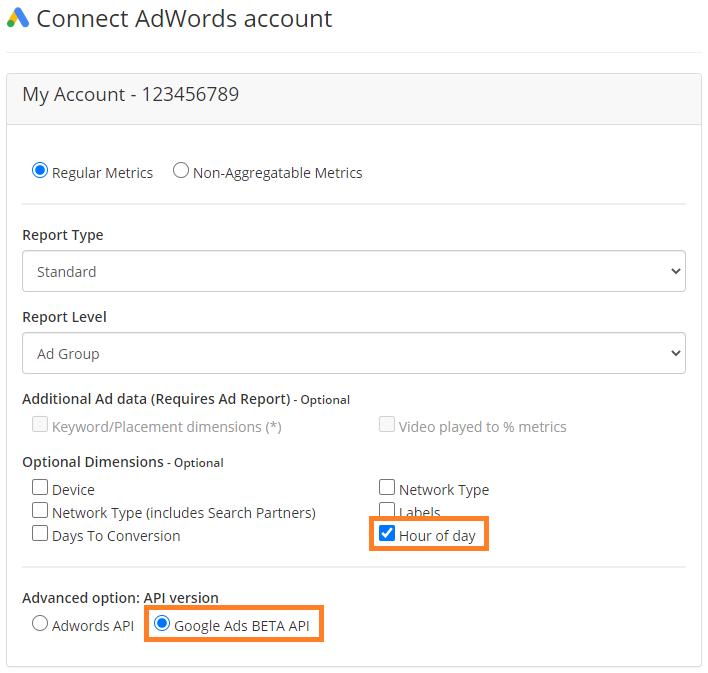 Please note that this field is only available when connecting at the Campaign or Ad Group level.

You can learn more about the data you can obtain from AdWords in this article.

We hope that you find this new field useful! If you have any questions please contact support@funnel.io and we'll be happy to help!