We now support non-aggregatable metrics from AdWords (Google Ads). This means that you'll now be able to analyse and report on metrics such as Search Impression Share in Funnel!
In order to start taking advantage of these new metrics, all you need to do is create a new AdWords connection and select "Non-Aggregatable Metrics":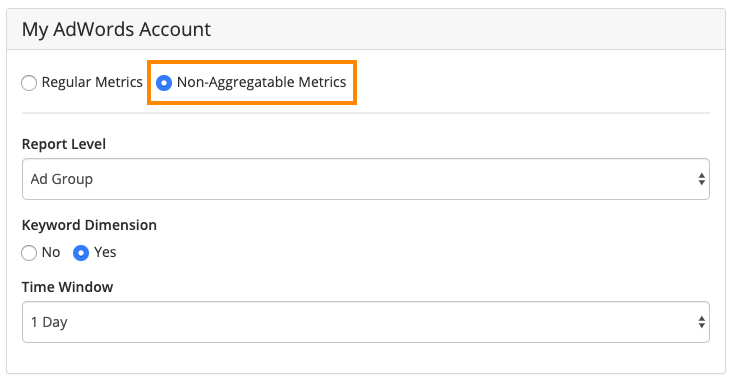 You can also choose the level of granularity and what time period the data should be aggregated by under Report Level and Time Window.

We've also added 2 additional reports which include the following dimensions:
Feed Item Report:
[Dimension] Placeholder Type
[Dimension] Click Type
[Dimension] Attribute Values
[Dimension] Feed ID
Shopping Performance Report:
[Dimension] Brand
[Dimension] Merchant ID
[Dimension] Offer ID
[Dimension] Store ID

To take advantage of these new reports, simply select them when connecting a new AdWords account: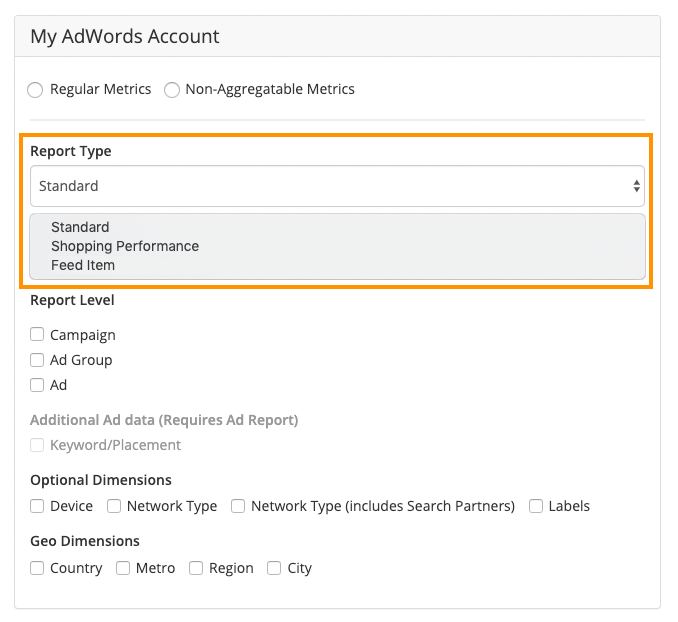 You can learn more about the data you can obtain from AdWords in this article.
If you're unfamiliar with non-aggregatable metrics, you can learn more here.

We hope you find these additional fields and reports useful. If you have any questions, please contact support@funnel.io and we'll be happy to help.