We've just added an additional report to our AdWords data source! You now have the option to connect the "Video Performance" report to Funnel.
When creating a new AdWords connection, simply select the report from the drop-down menu: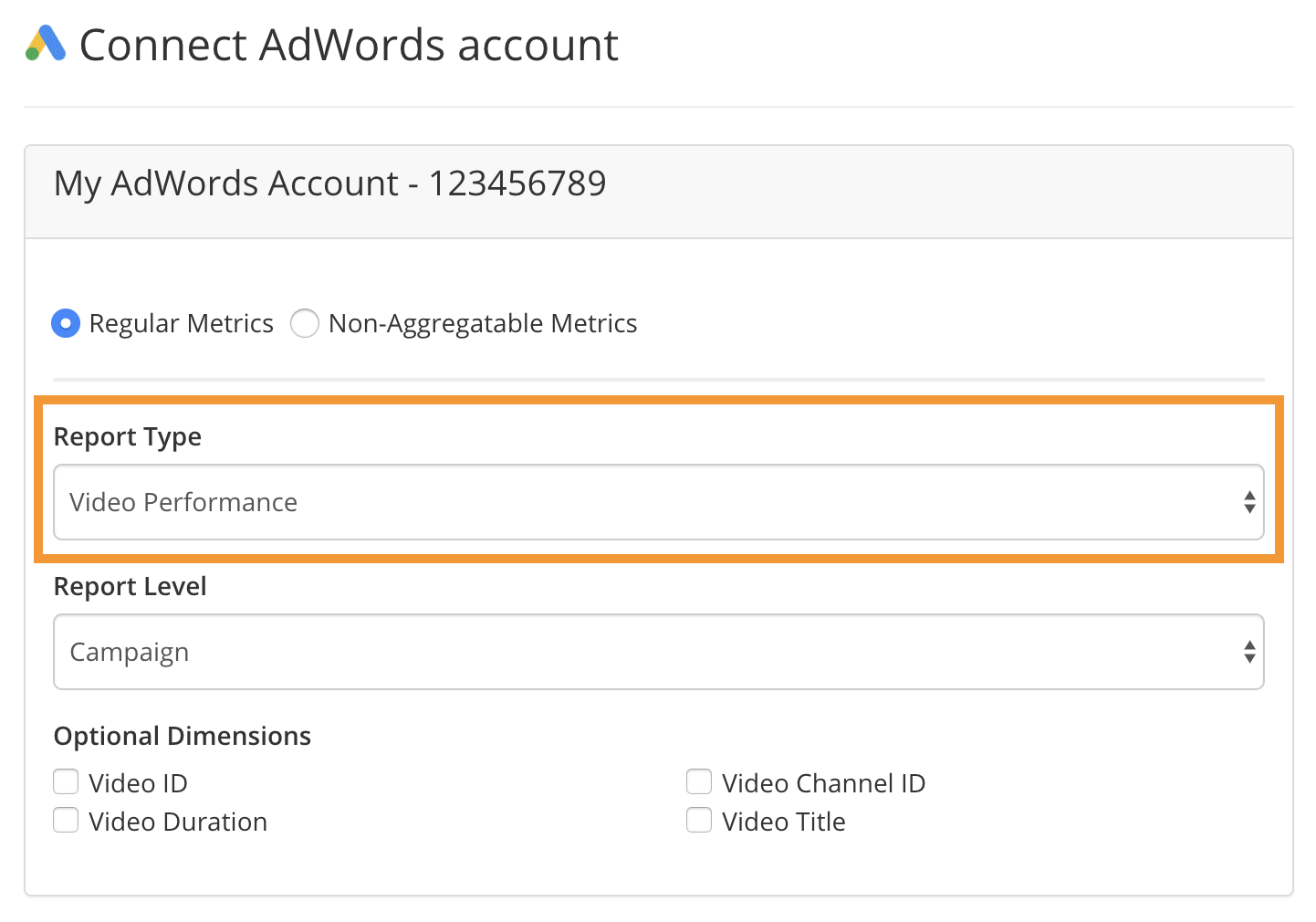 Here's a list of dimensions included in this report:

[Dimension] Video ID
[Dimension] Video Title
[Dimension] Video Channel ID
[Dimension] Video Duration

This new report type also allows video rate metrics on the Campaign and Ad Group level.
We hope that you find this new report useful! If you have any question please contact support@funnel.io and we'll be happy to help.