We've just added some additional dimensions to AppsFlyer in Funnel. You now have the option to include PII data when creating a new connection.
In order to access this data, simply create a new AppsFlyer source, select a report, and include personally identifiable information: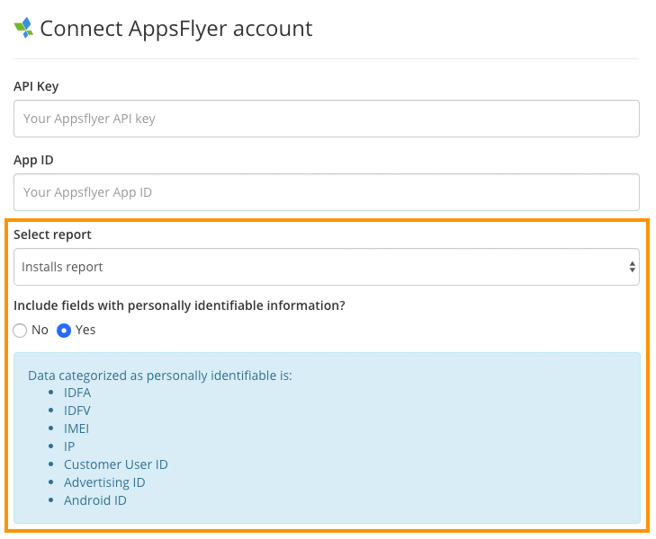 Please note that PII data can be included for all reports, except Geo by Date.
Here's a list of the new dimensions you'll have access to:

[Dimension] IDFA
[Dimension] IDFV
[Dimension] IMEI
[Dimension] IP
[Dimension] Customer User ID
[Dimension] Advertising ID
[Dimension] Android ID

You can learn more about the data you can obtain from these reports in this article.
We hope you find these additional fields useful. If you have any questions, please contact support@funnel.io and we'll be happy to help.