Some users want column names that resemble the name they see in Funnel instead of a technical ID in BigQuery. There is now a new option in the Column names section that does just that.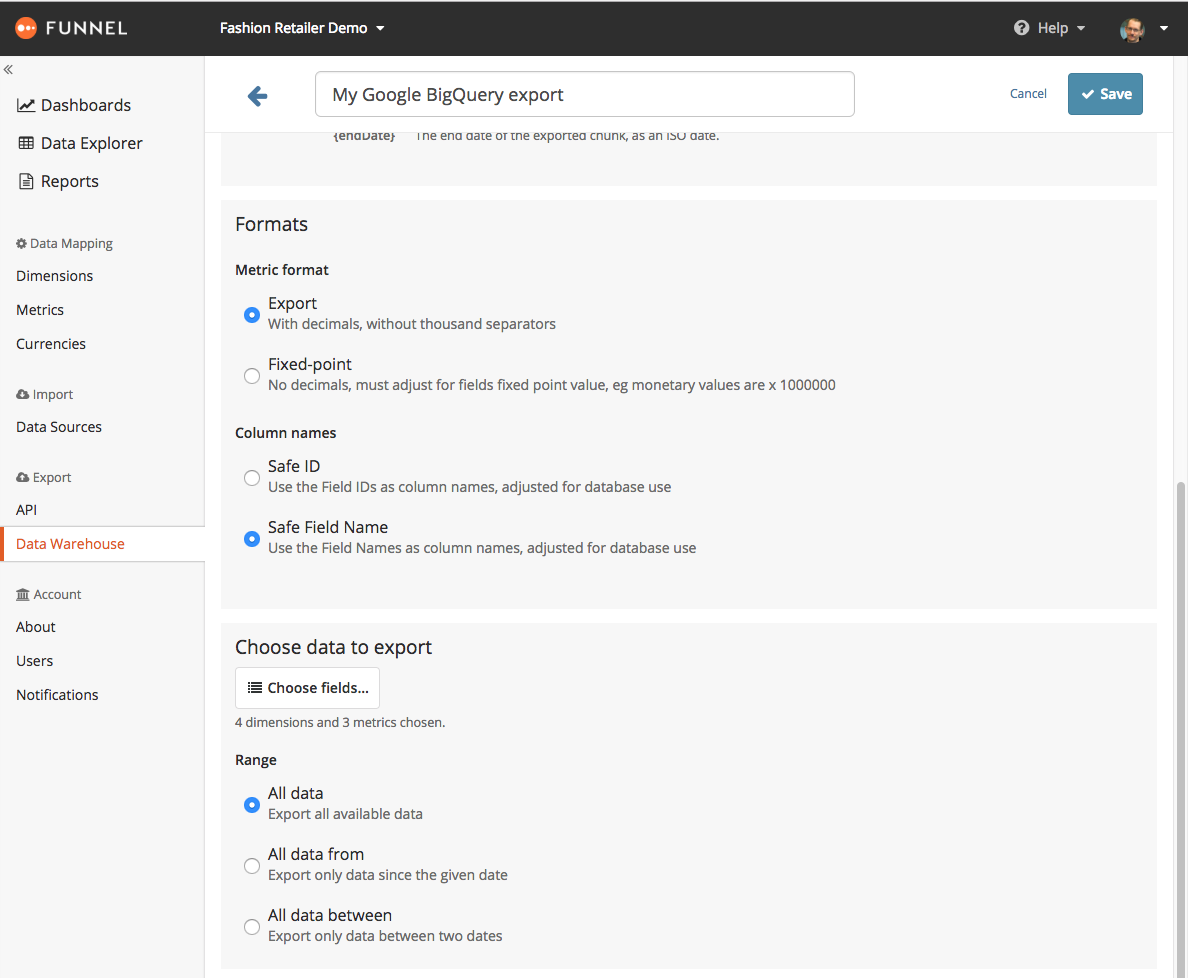 For example, choosing Safe Field Name would name the column `Market` instead of the Id `dim1b1cbdq946_market` and `Cost__Facebook` instead of `facebook-cost`.
This is also useful when doing rollups from several accounts in BigQuery as one can get the same column name for Custom Metrics and Dimensions with the same name across Funnel accounts in addition to being able to select the Funnel Account id and Funnel Account name as fields to export.