We've just made some improvements to the "filter by value" section in the Data Explorer!

We're constantly looking for ways to improve performance and stability, to ensure that Funnel always feels fast and responsive.
When filtering a large number of values in the Data Explorer, the results should now load much faster than before.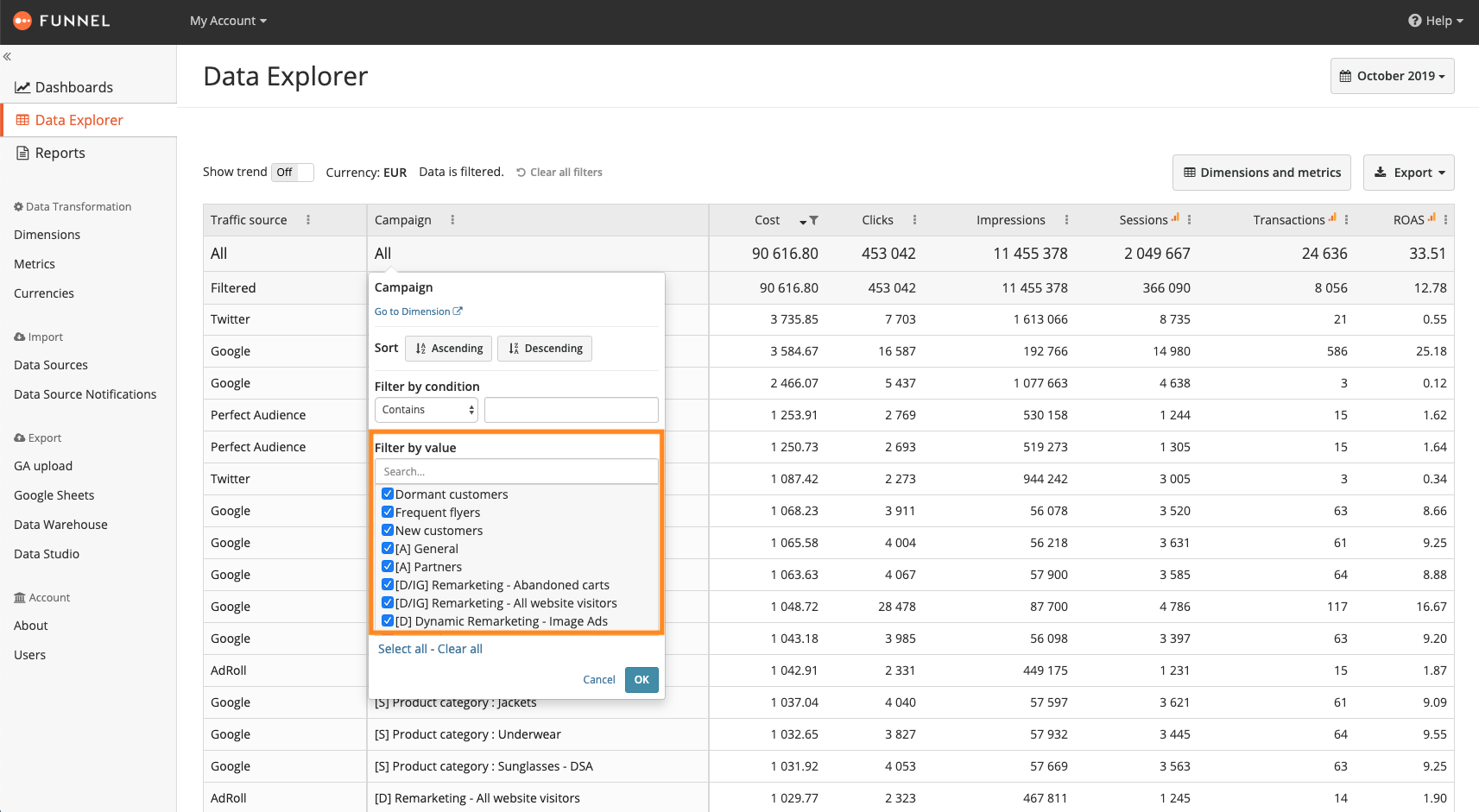 We hope that this update provides a smoother Funnel experience. If you notice any performance issues in the future, please contact support@funnel.io and we'll be happy to help.