We've just made some improvements to the Data Explorer in Funnel to increase transparency and allow you to obtain more value from your data.

In the past, you may have selected certain dimensions, metrics, or currencies which may not have behaved as you expected.

We now show more information to help you to reconfigure your view in order to achieve your desired outcome.

The example below highlights a non-aggregatable metric that was selected with an incompatible dimension: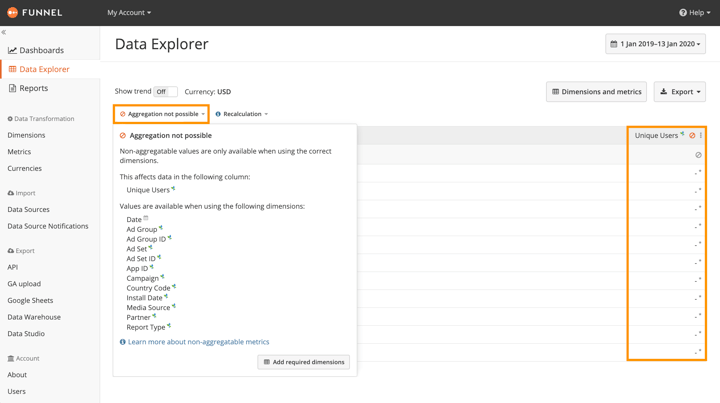 The Data Explorer displays the affected field and the dimensions that are required in order to display this metric.

We hope that this new information provides a smoother Funnel experience. If you have any questions regarding this update, please contact support@funnel.io and we'll be happy to help.