We've just released a new feature in the Data Sources section of Funnel! You can now pause downloads and warning messages for individual sources.

This option is available under the new "Actions" drop down menu, to the right of each source: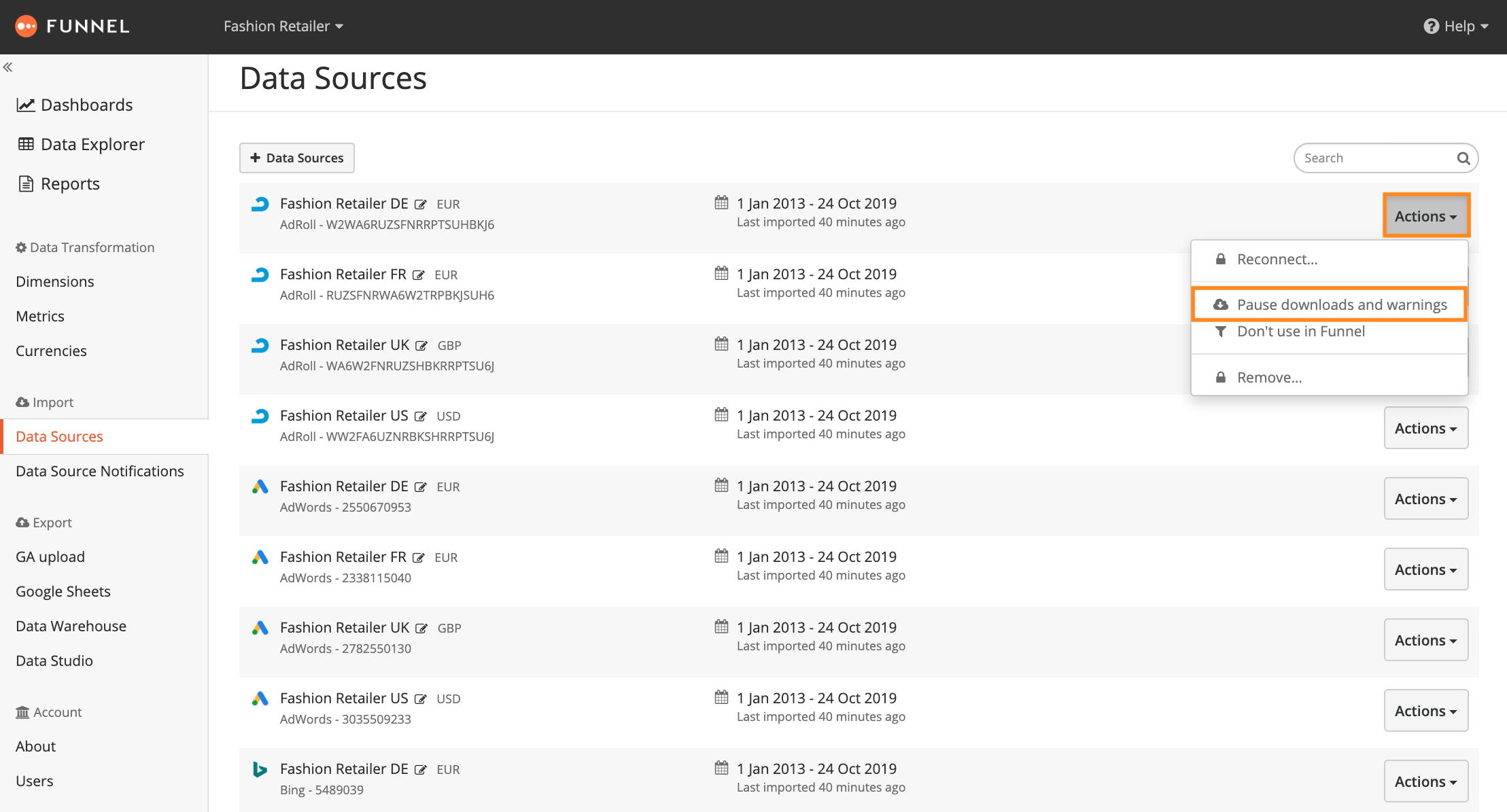 If you're no longer using a particular platform, this is a great way to keep the historic data without having to manage the connection in Funnel.

If you want to resume the download in the future, all you need to do is click the same button and we'll start collecting the data again. We'll also collect the historic data too*, so you don't have to worry about any missing data.

*Please note that we can only pull historic data as far as the platform supports, so please keep this in mind when pausing downloads.

We hope that this makes managing your data sources easier. If you have any questions or if you require any assistance, please contact support@funnel.io and we'll be happy to help!