When creating or editing your data warehouse export schema in Funnel, you now have the option to use a separate folder for data-files.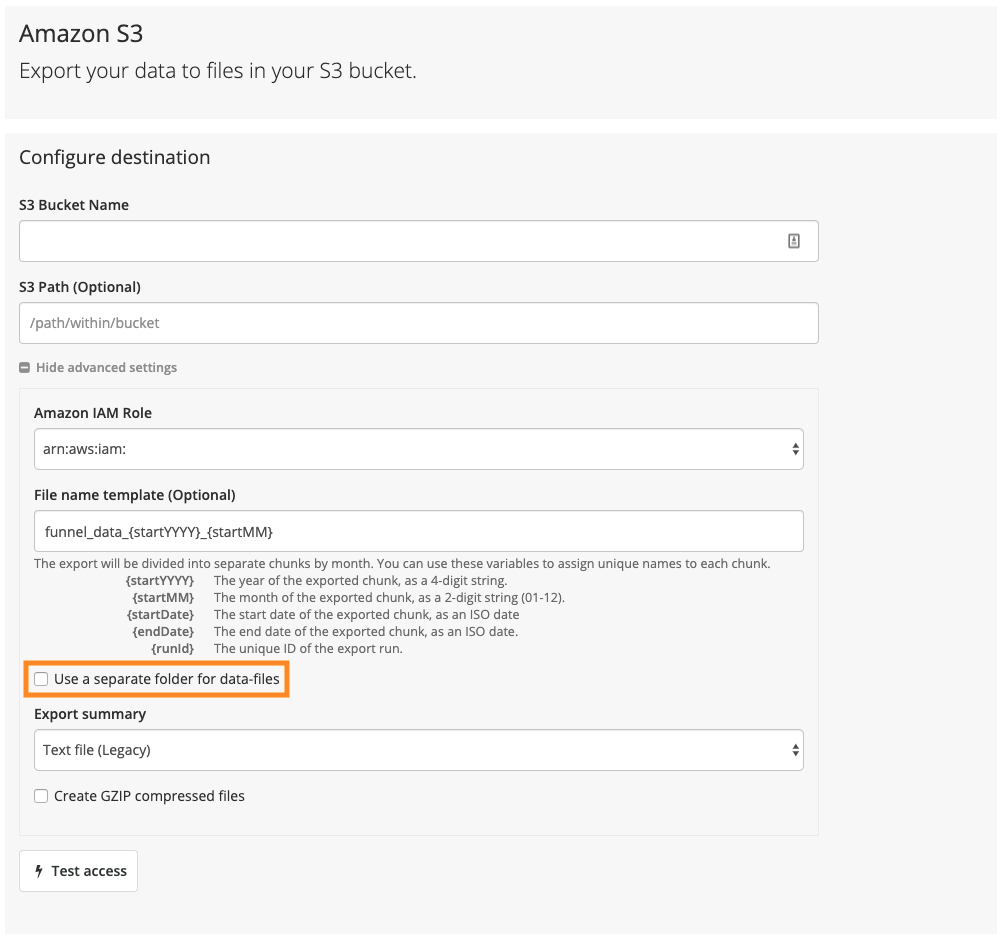 This option creates a folder called "/data" which separates data-files and metadata.

This can be useful if you're feeding your data from your data warehouse to another tool which requires a separate folder in order to read it. For example, Athena or Snowflake.

This option is available for all data warehouse integrations, except Google BigQuery.
Please note that this option will now be selected by default when creating setting-up a new data warehouse integration.
We hope that you find this new feature useful. If you have any questions, please contact support@funnel.io and we'll be happy to help.