When creating a new Data Warehouse export in Funnel, you now have the option to copy an export schema from another Funnel account.
To make use of this new feature, all you need to do is head to the 'Data Warehouse' section and click the drop down icon on the 'New Export' button, in the top right corner: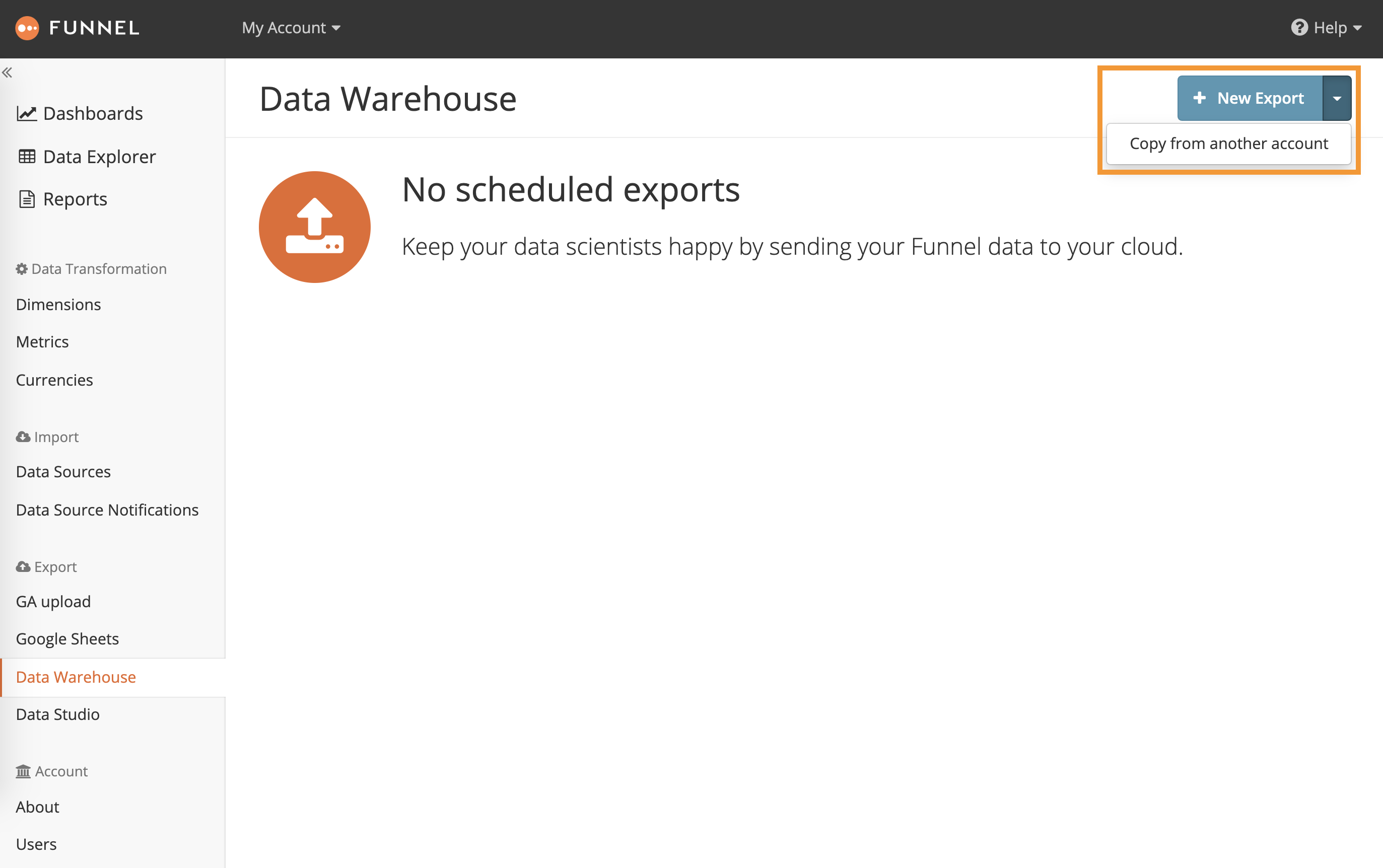 You can learn more about configuring a new Data Warehouse export in our knowledge base.
We hope that you find this new feature useful. If you have any questions, please contact support@funnel.io and we'll be happy to help.