For all our data warehouse export options you are now able to export future data.
This functionality has been requested in cases where users have imported e.g. budget or forecast data to Funnel and then want to export it to for example Amazon S3, Google BigQuery or an SFTP server.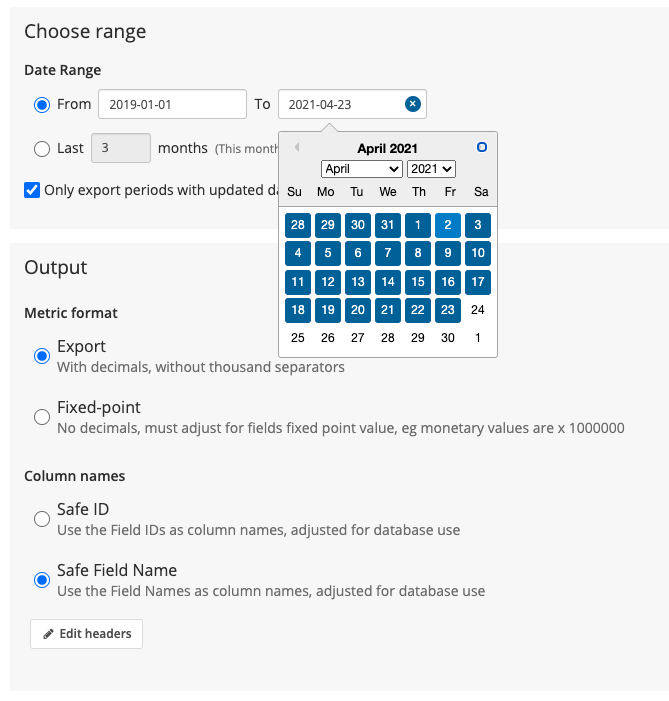 If you have any questions or feedback on this functionality, feel free to contact us at support@funnel.io, we're happy to help!