When configuring a new Data Warehouse export or editing an existing one, you now have the option to receive notifications if the export fails.

To setup notifications, all you need to do is head to the 'Data Warehouse' section, create a new export (or edit an existing one), and enter your email address in the 'Notifications' section: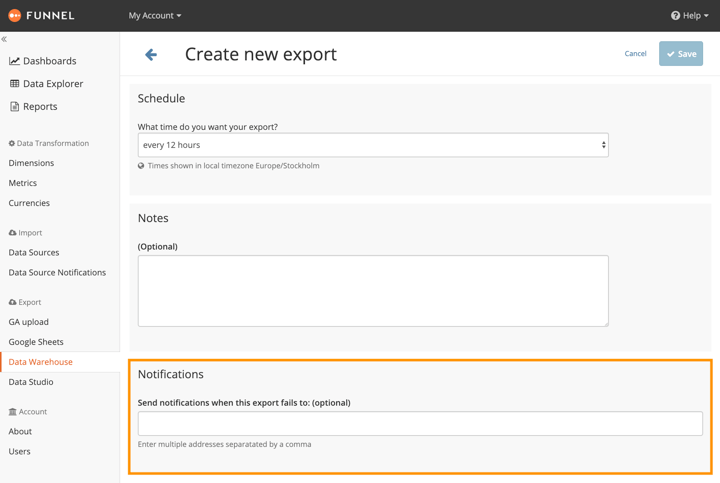 We hope that you find this update useful! If you have any questions or if you require any assistance, please contact support@funnel.io and we'll be happy to help.