We've just released a new premium feature* for our Data Warehouse product which allows you to increase the export frequency from Funnel to your Data Warehouse.

This new feature gives you the option to export your data every 2, 3 or 4 hours automatically. Up until now, the highest export frequency was every 6 hours.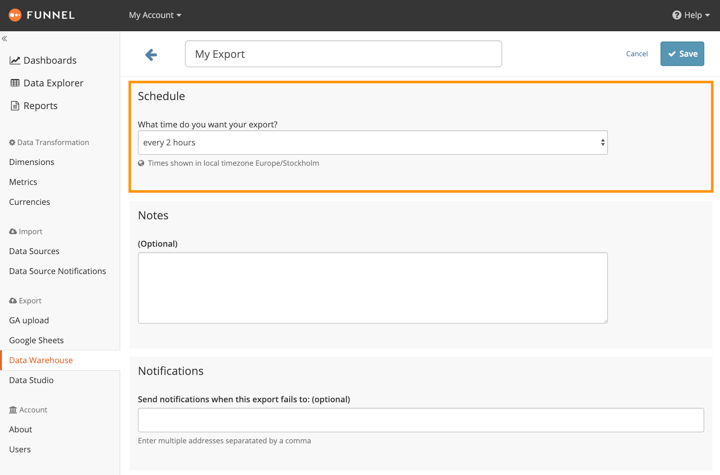 *Please note that you will need to upgrade your subscription in order to increase your export frequency.
If this is something you're interested in, please contact your Funnel representative or email support@funnel.io and we'll be happy to help!