We've recently improved the field picker which is used to select dimensions and metrics while configuring a data export.
We've made it easier to see which data sources you're exporting fields from, added a search bar and revamped the design.

The header format option is now available in the field picker, so you can see the changes in real time.

You can also reorder the fields you've selected, by dragging them above or below other fields.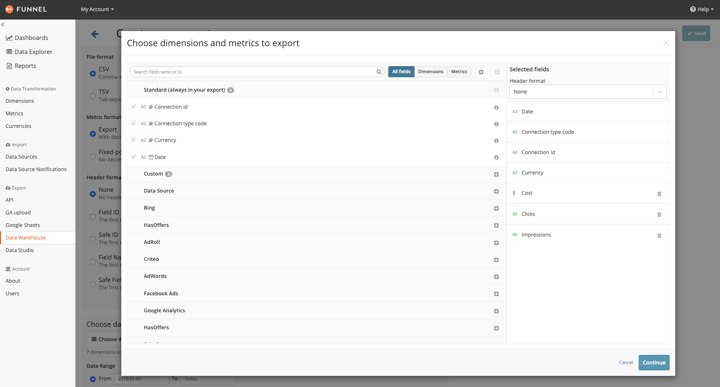 We hope that these improvements makes it easier to configure your data export! If you have any questions or if you require any assistance, please contact support@funnel.io and we'll be happy to help.