We've just added two new search bars to the Data Warehouse Exports section in Funnel.
The first search bar is located at the top of the exports list and can be used to find specific exports: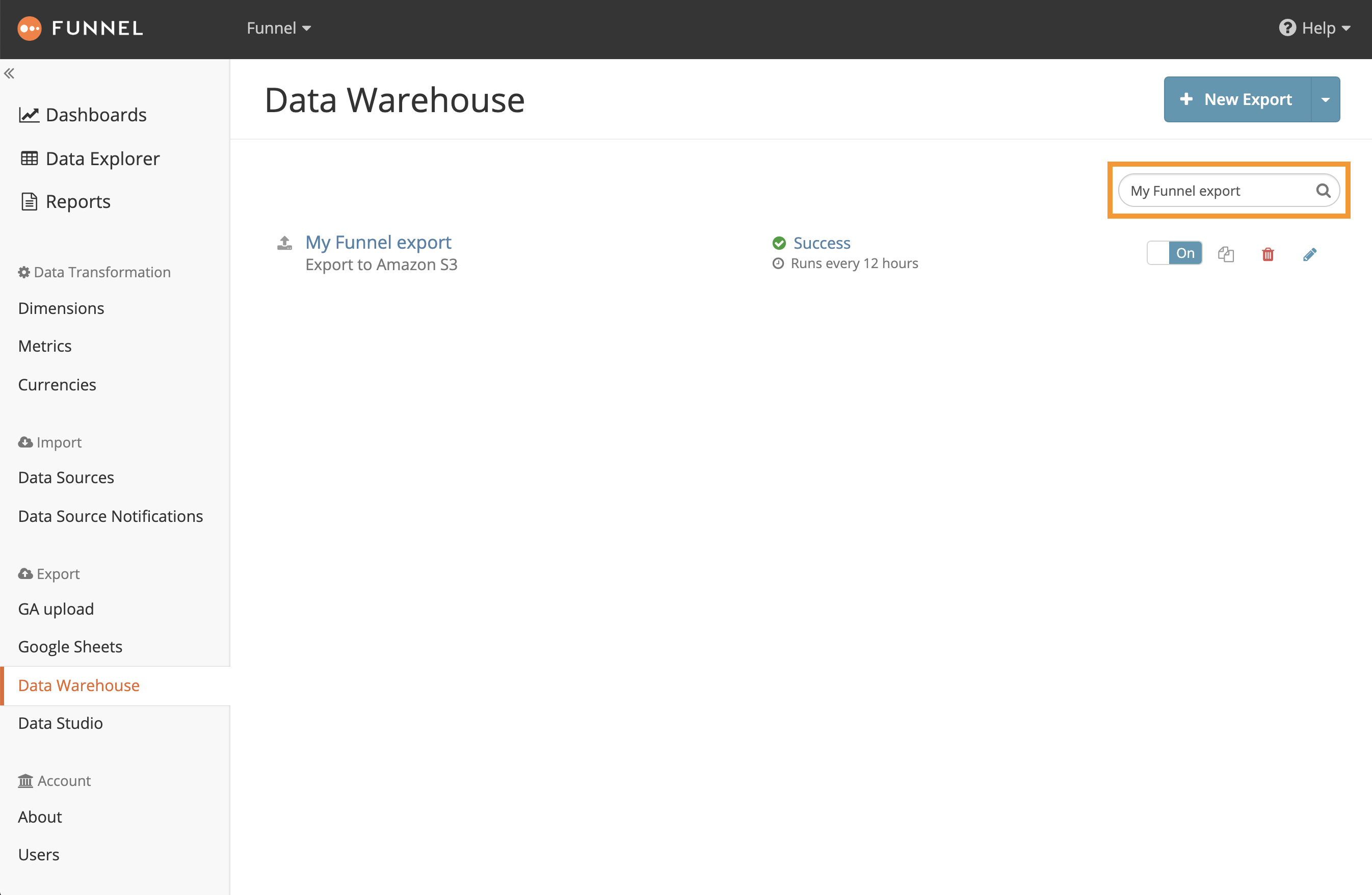 The second search bar is located in the "Fields in your export" section, which can be found by clicking "Details" under the Data section of an existing export: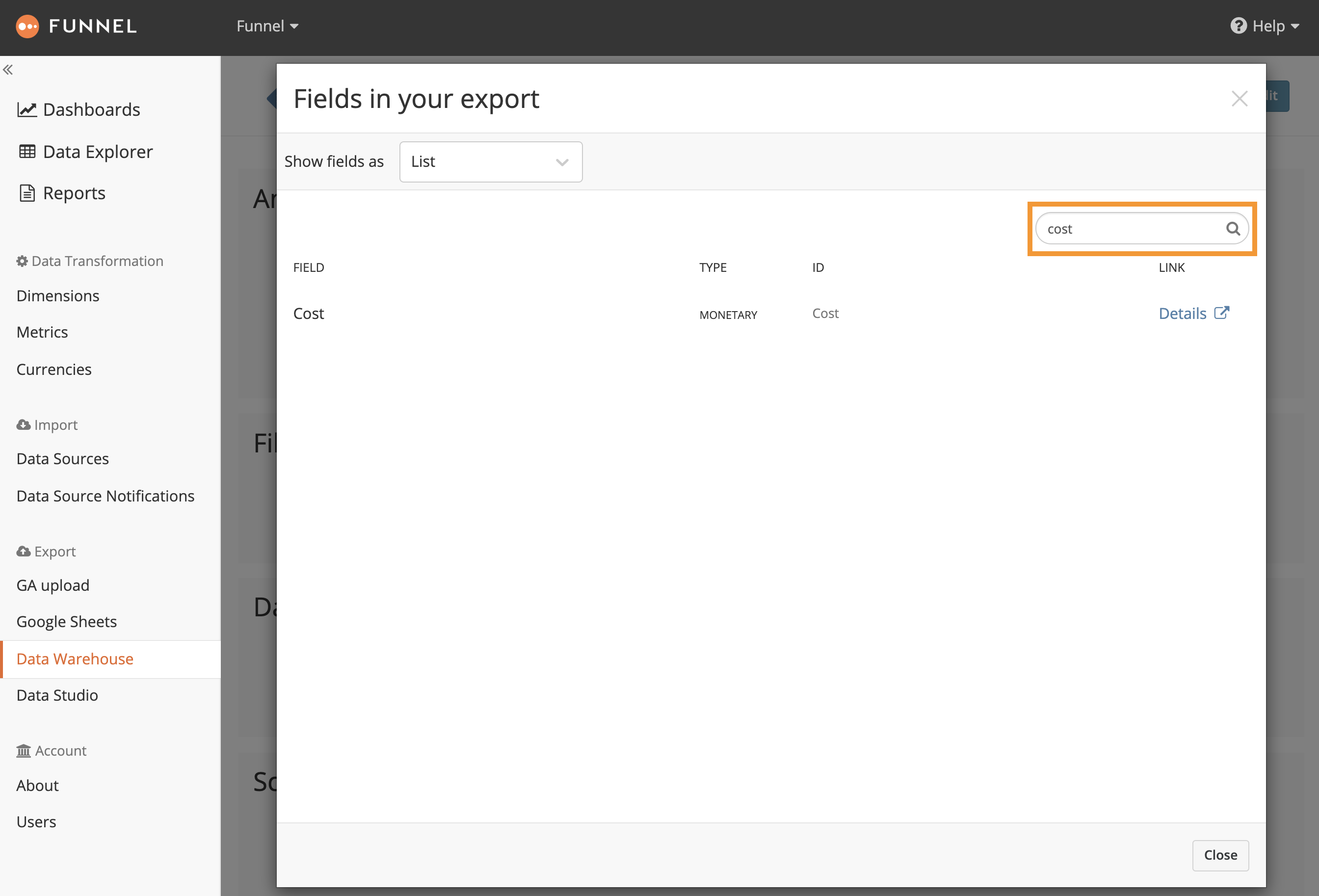 We hope that these new search bars will make managing your exports easier. If you have any questions, please contact support@funnel.io and we'll be happy to help.