We've recently updated the user interface which contains the run details of a specific Data Warehouse export. This new interface is more detailed, transparent and easier to troubleshoot.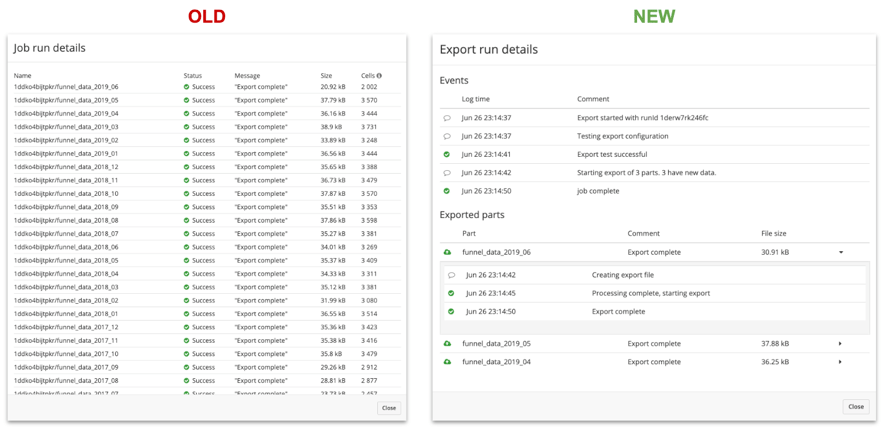 Once your export has been configured and enabled, you can view the run details by clicking on a specific run in the export history: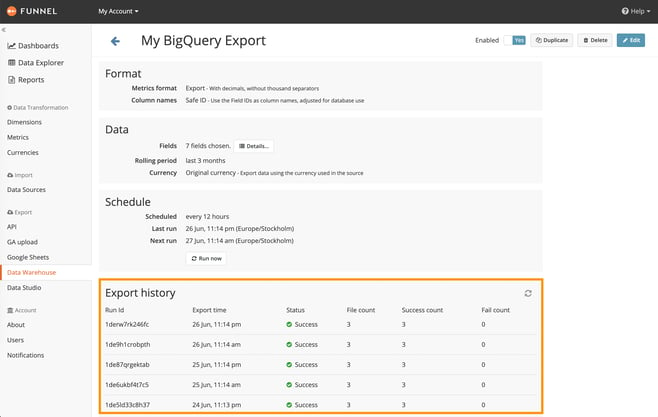 If your export fails, you'll now be able to identify the problem. We've also included the Run ID which you can reference if you need to contact support.

We hope that you'll find this update useful! If you have any questions or if you require any assistance, please contact support@funnel.io and we'll be happy to help.