We've just added unique reach metrics to the DoubleClick Campaign Manager, Non-aggregatable reports!
When creating a new DoubleClick Campaign Manager connection, simply check "Non-Aggregatable Metrics" and select "Unique reach" under the "Country" breakdown: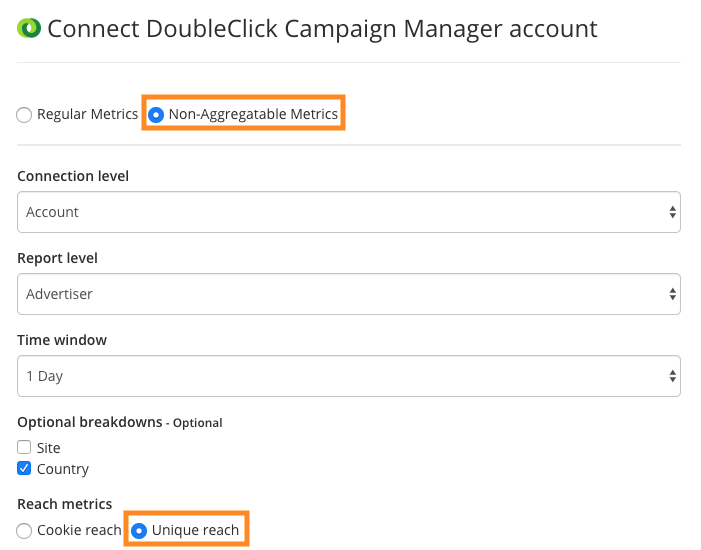 Here's a list of unique reach metrics that are included:

[Metric] Impression Reach
[Metric] Click Reach
[Metric] Average Impression Frequency
[Metric] Total Reach
If you missed our previous DCM update which explained which dimensions and metrics are included in the Non-Aggregatable Report, you can check it out here.
We hope you find these additional fields and reports useful. If you have any questions, please contact support@funnel.io and we'll be happy to help.