We've just updated our AdWords connector in Funnel! The Google Ads Beta does now support importing the following non-aggregatable metrics:
• Search Impression Share
• Search lost IS (rank)
• Search lost IS (budget)
In order to use this report with the Google Ads Beta API, all you need to do is select it when creating or editing your existing connection: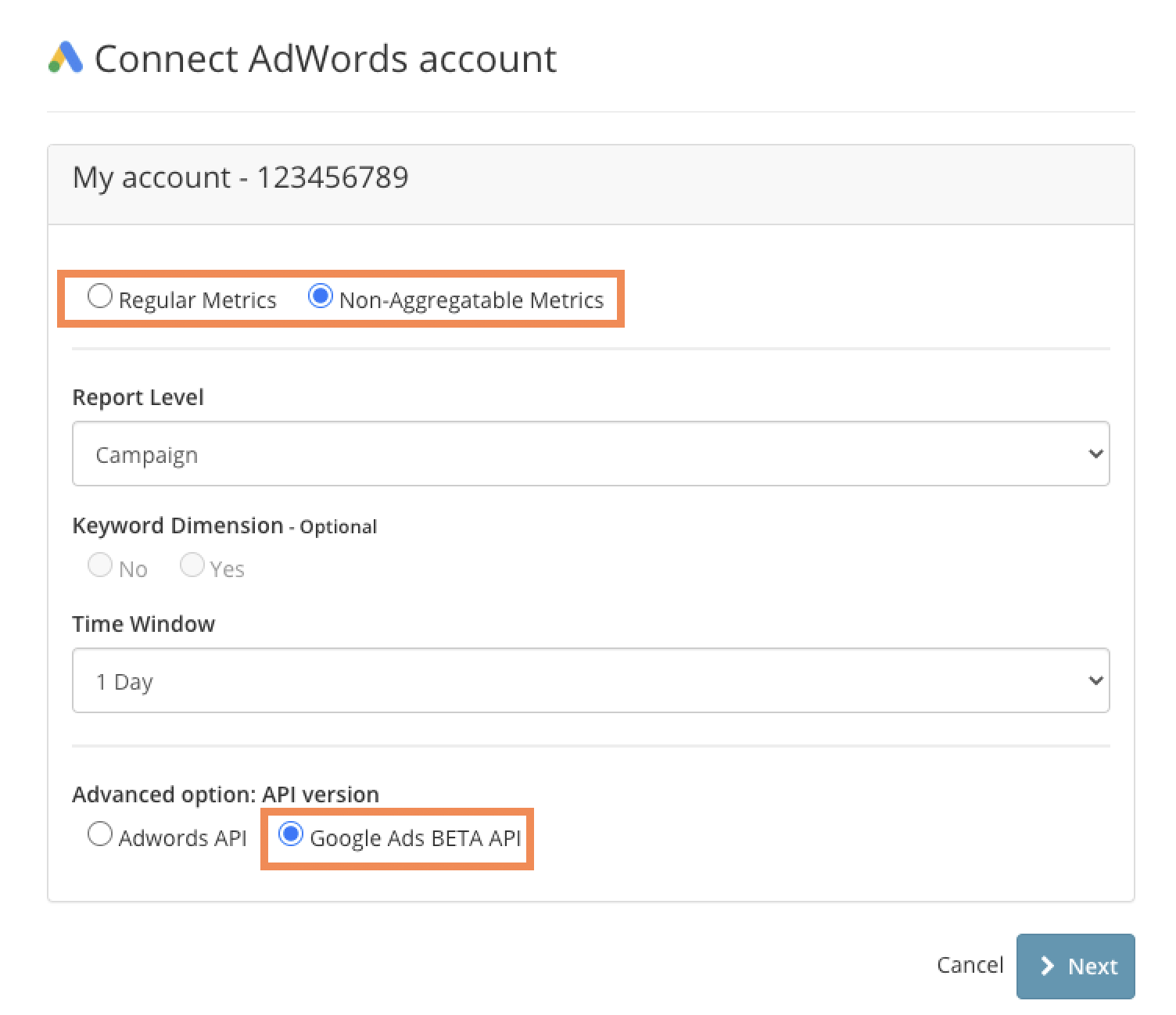 You can learn more about the data you can obtain from AdWords and the Google Ads BETA API in our knowledge base article Google Ads vs AdWords API. If you are uncertain about how non-aggregatable metrics behave, you can learn more by checking out the article What are non-aggregatable metrics?
As always, feel free to reach out to support@funnel.io if you have questions you can't find answers to!