We've recently made some changes to how we fetch Facebook Ads data, in order to speed up the connection process and downloads.
When connecting your Facebook Ads account previously, you had to select the status of the campaigns, ad sets and ads that you wished to sync with Funnel. In order to improve performance, we are now pulling in all of the data regardless of the status.
If you wish to isolate/report on a certain status ("Active", "Archived" or "Deleted"), all you need to do is head to the 'Data Explorer' and filter the data using the new status dimensions: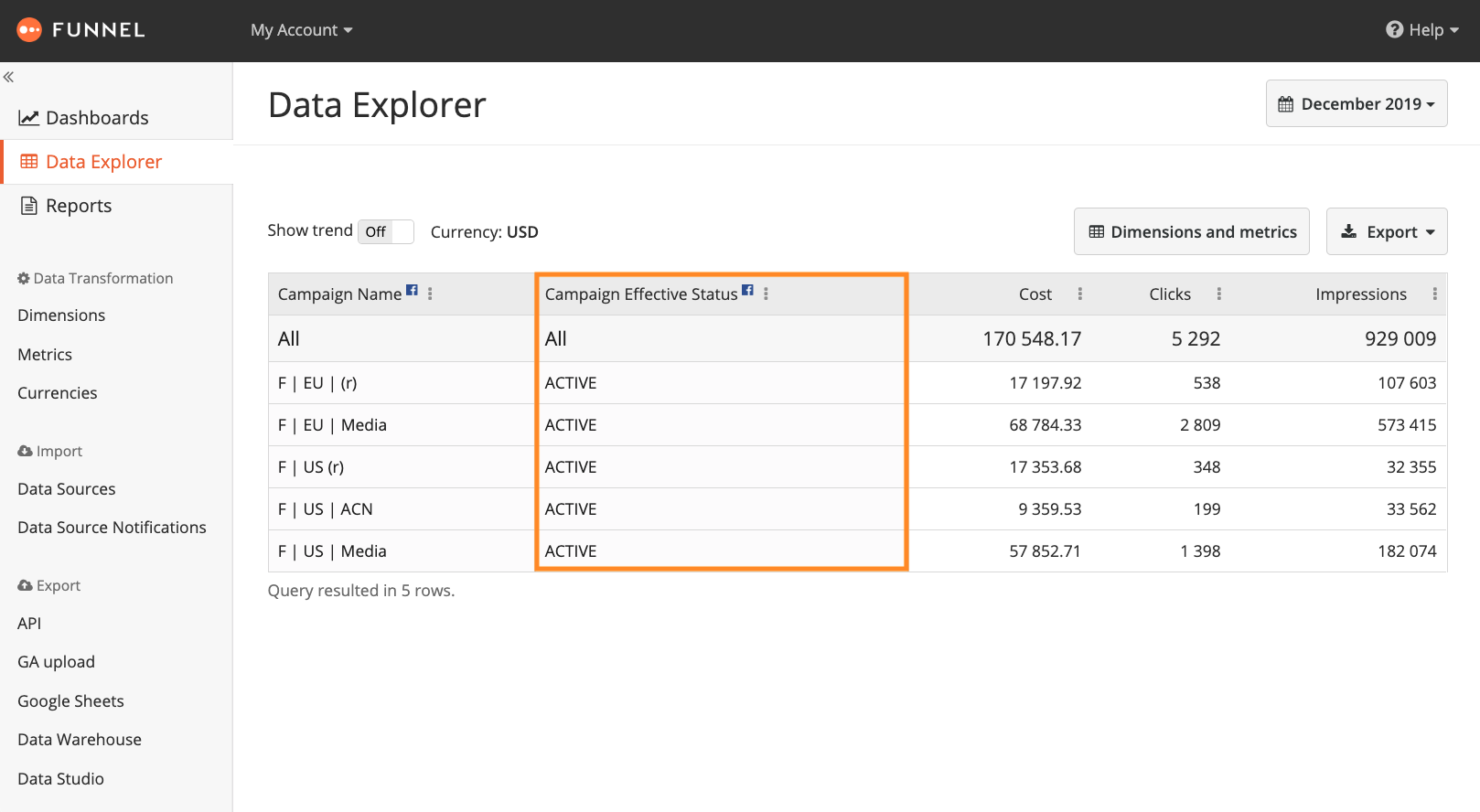 Here's a list of the new dimensions we've added:
[Dimension] Ad Effective Status
[Dimension] Ad Set Effective Status
[Dimension] Campaign Effective Status

Please note that connecting at different levels (Campaign, Ad set or Ad level) will determine the new status dimensions that you have access to.
If you have an existing Facebook Ads connection in Funnel, you'll only see the statuses that you selected when connecting. If you wish to view all statuses, you'll need to create a new connection.
You can learn more about the data you can obtain from Facebook Ads in this article.
We hope that you find this update useful! If you have any questions, please contact support@funnel.io and we'll be happy to help.