We've just added 3 new breakdowns to our Facebook Ads connection in Funnel! You now have access to 'Device Platform' and 'Time of Day' (Viewer's/Ad account Time Zone).
When creating a new, or configuring an existing Facebook ads connection, all you need to do is select your desired breakdown: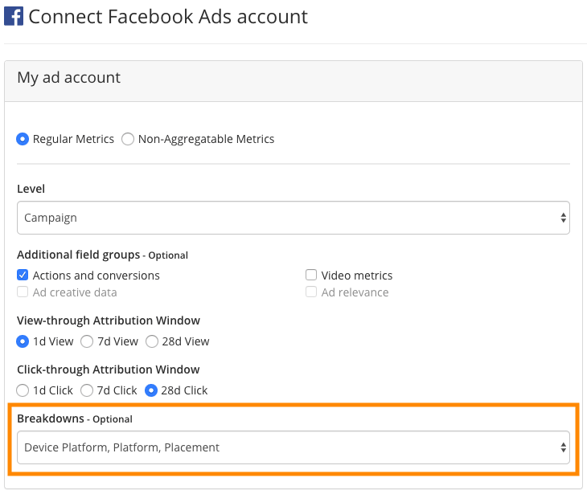 You can learn more about the data you can obtain from Facebook Ads in
this article
.
We hope that you find these additional breakdowns useful! If you have any questions please contact
support@funnel.io
and we'll be happy to help :)