When creating a new Facebook Ads connection in Funnel for non-aggregatable metrics, you now have the option to connect at the account level.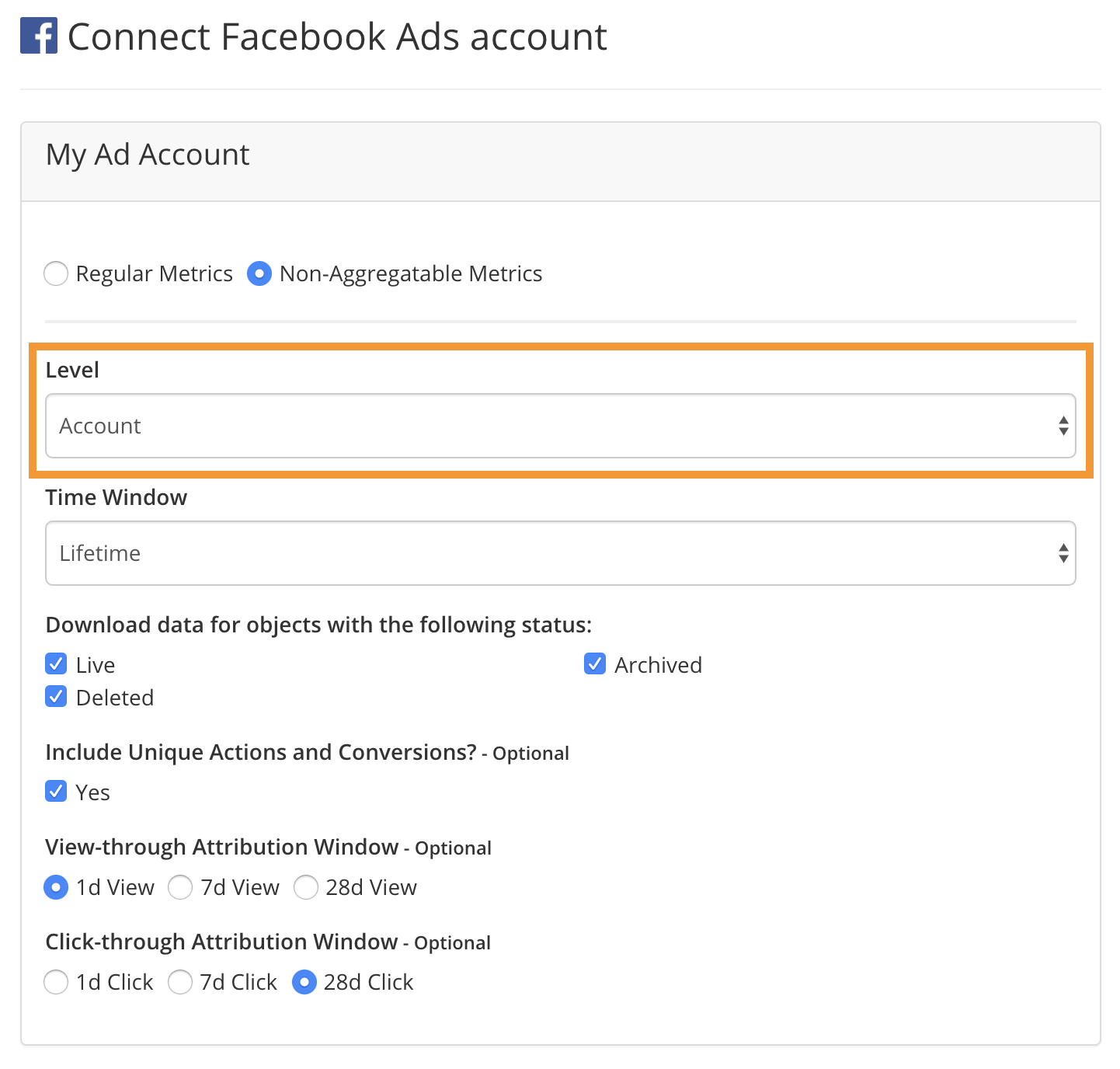 This can be great if you want to see a summary/overview of a particular non-aggregatable metric for an entire Facebook account. For example, if you would like to see the total reach for your ad account, all you would need to do is the following:

1. Connect your Facebook Ads source on the 'Account' level with a "lifetime" time window.
2. In the data explorer, select dimension "Date" and metric "Reach (Account, Lifetime)".
3. Select today's date to see the most recent value.
You can learn more about the data you can obtain from non-aggregatable Facebook Ads connections in this article. If you're unfamiliar with non-aggregatable metrics, you can learn more here.
We hope that you find this update useful! If you have any questions, please contact support@funnel.io and we'll be happy to help.