We've just added support for unique actions & clicks! We've also added a new time window to segment your data by calendar month.
In order to obtain unique actions and clicks, all you need to do is create a new non-aggregatable connection and select "Include Unique Actions and Conversions". You'll also have the option to select calendar month from the "Time Window" drop-down menu: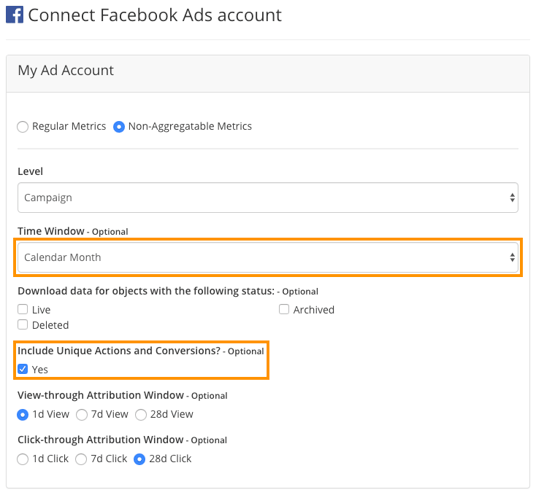 Please note that all actions/conversions in our Facebook Ads connector are broken down by "Attribution Window", which means that this dimension may need to be selected in the Data Explorer for the data to show up.
You can learn more about this and the data you can obtain from non-aggregatable Facebook Ads connections in this article.
If you're unfamiliar with non-aggregatable metrics, you can learn more here.
We hope that you find this update useful! If you have any questions, please contact support@funnel.io and we'll be happy to help.