We've just added an additional metric to our Facebook Ads connection in Funnel! You now have access to Video Average Play Time.
To access this new metric, you need to ensure that your Facebook connection has been configured with
"Non-aggregatable metrics" and the field group "Video metrics":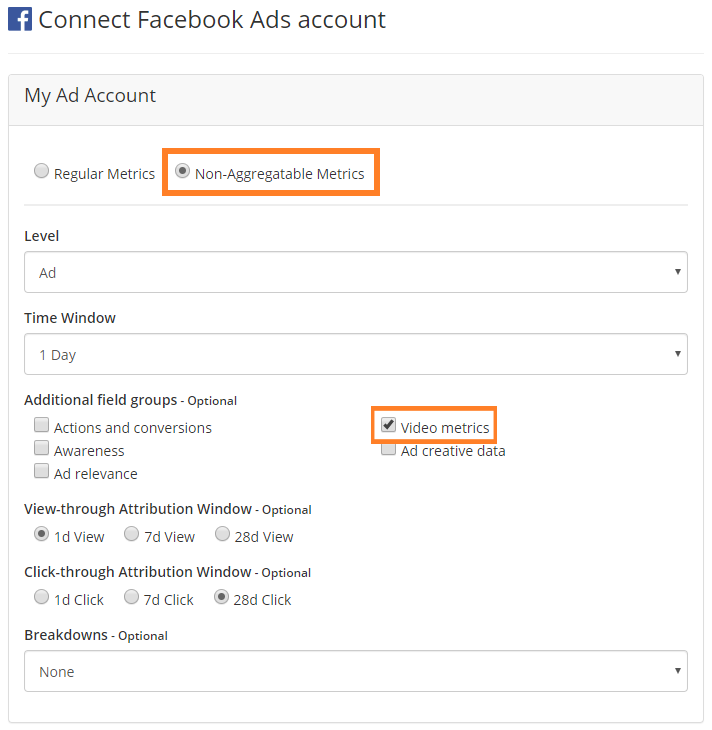 If you've already connected with these preferences, no action is required to see data for this new metric going forward.
Please note that this field is incompatible with the following breakdowns:

- Conversion Device
- Post Reaction Type
- Destination
- Video View Type
- Carousel Card
You can learn more about the data you can obtain from Facebook Ads in
this article
.
We hope that you find this additional field useful! If you have any questions or if you would like to see historic data for this metric, please contact
support@funnel.io
and we'll be happy to help :)