As of today, Facebook Ads data sources that are already connected to Funnel that has historical data up to 37 months can no longer be reconfigured.
The reason why we have made this change is because of a recent announcement from Facebook being implemented 1st October that limits the availability of historical data to 37 months. You can find more information from Facebook about this here.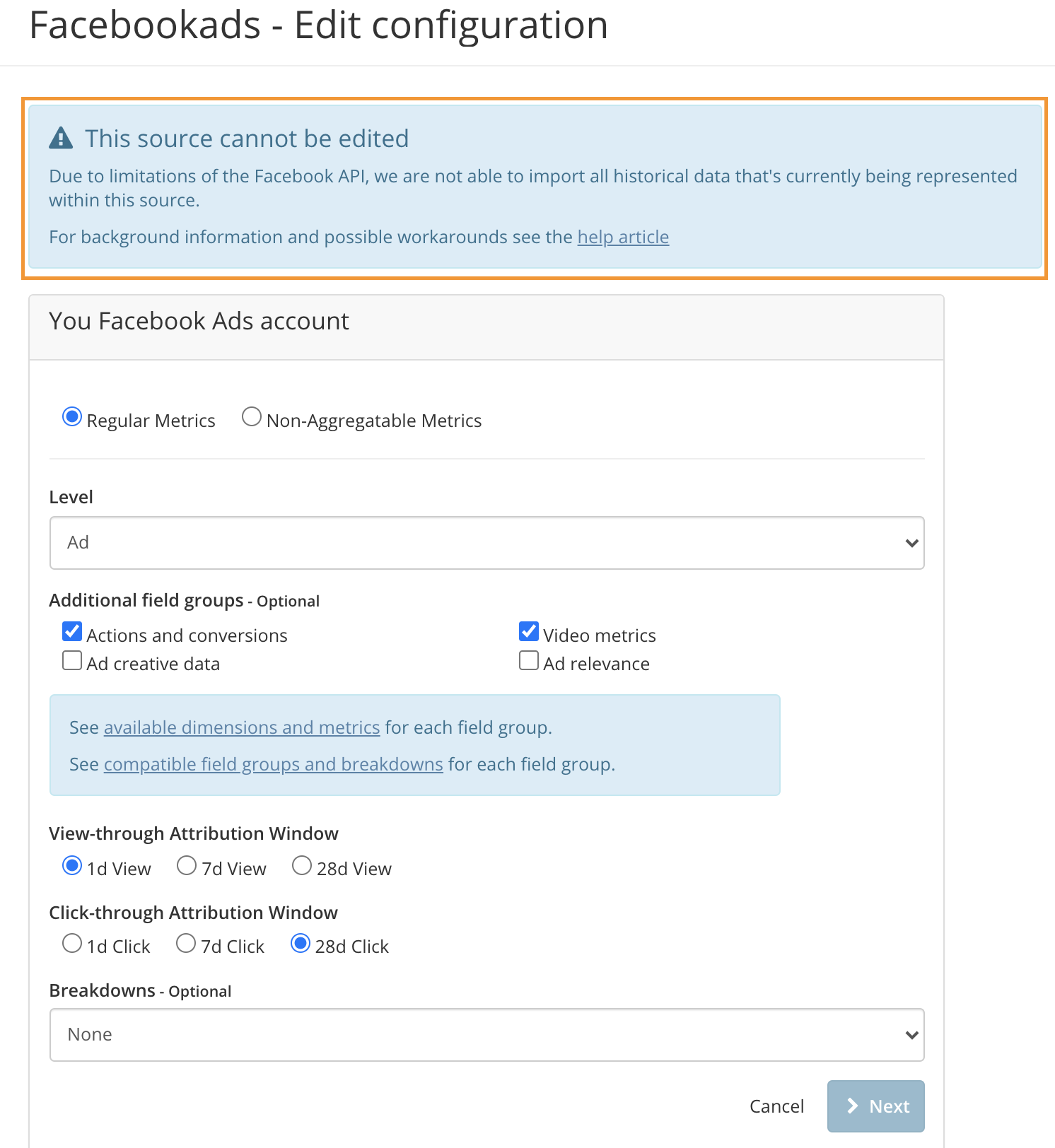 When you click on edit reconfiguration in Funnel, we will delete the old data from that specific data source and reimport data based one the newly chosen configuration.
To not lose historical data when you reconfigure we have chosen to disable reconfigurability for a data source with more than 37 months historical data. You will be able to spot this in the connect pop up and you can also read more about it in the article Limitations to reconfiguring a Facebook Ad data source. If you have any feedback or questions, please reach out to support@funnel.io. We