We've just added an additional dimension to the Facebook Post Insights Report! You'll now be able to include "Permalink URL" in your reports if desired.
Providing that you've already connected the Post Insights Report to Funnel, no action is required to obtain the Permalink URLs going forward. If you haven't, all you need to do is select the Post Insights Report: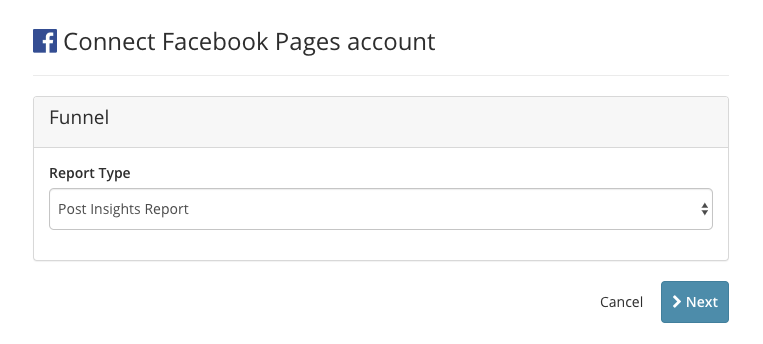 You can learn more about the data you can obtain from Facebook Pages in this article.
We hope that you find this new dimension useful! If you have any questions or if you would like historic data for Permalink URL, please contact support@funnel.io and we'll be happy to help.