We've recently made some changes to our Facebook Ads connector in Funnel. You can now access some additional fields and locate your conversion metrics easier.
Going forward you'll have access to the following new fields:

[Metric] Store Visits
[Metric] Cost per Store Visit

We've also updated the way metrics are grouped in Funnel to reflect what you see in Facebook directly. This means that all conversion metrics are now grouped under "Custom Conversions" or "Standard Events":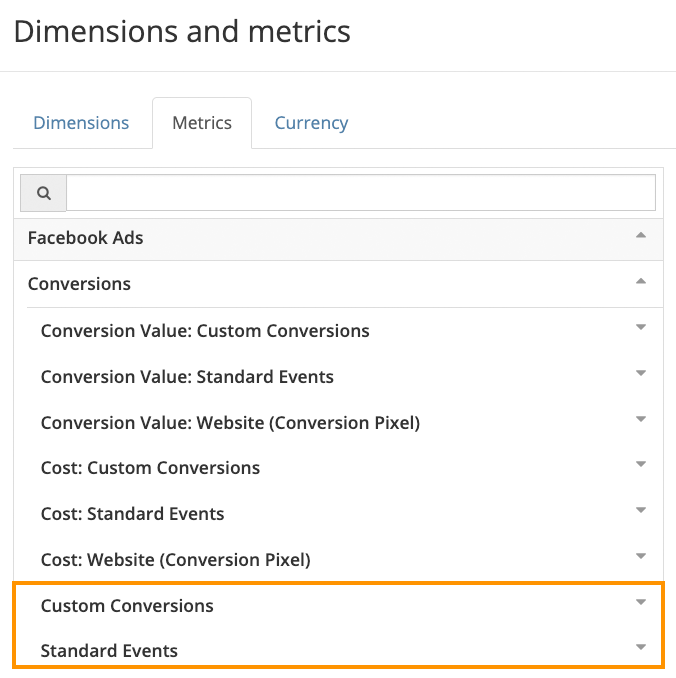 In the process, some additional metrics have been added and some have been removed.

You can learn more about the data you can obtain from Facebook ads in this article.

If you have any questions or if you would like to see historic data for Store Visits and Cost per Store visit, please contact support@funnel.io and we'll be happy to help.