We've just made a small change to the left hand navigation in Funnel. The data import section is now above data transformation.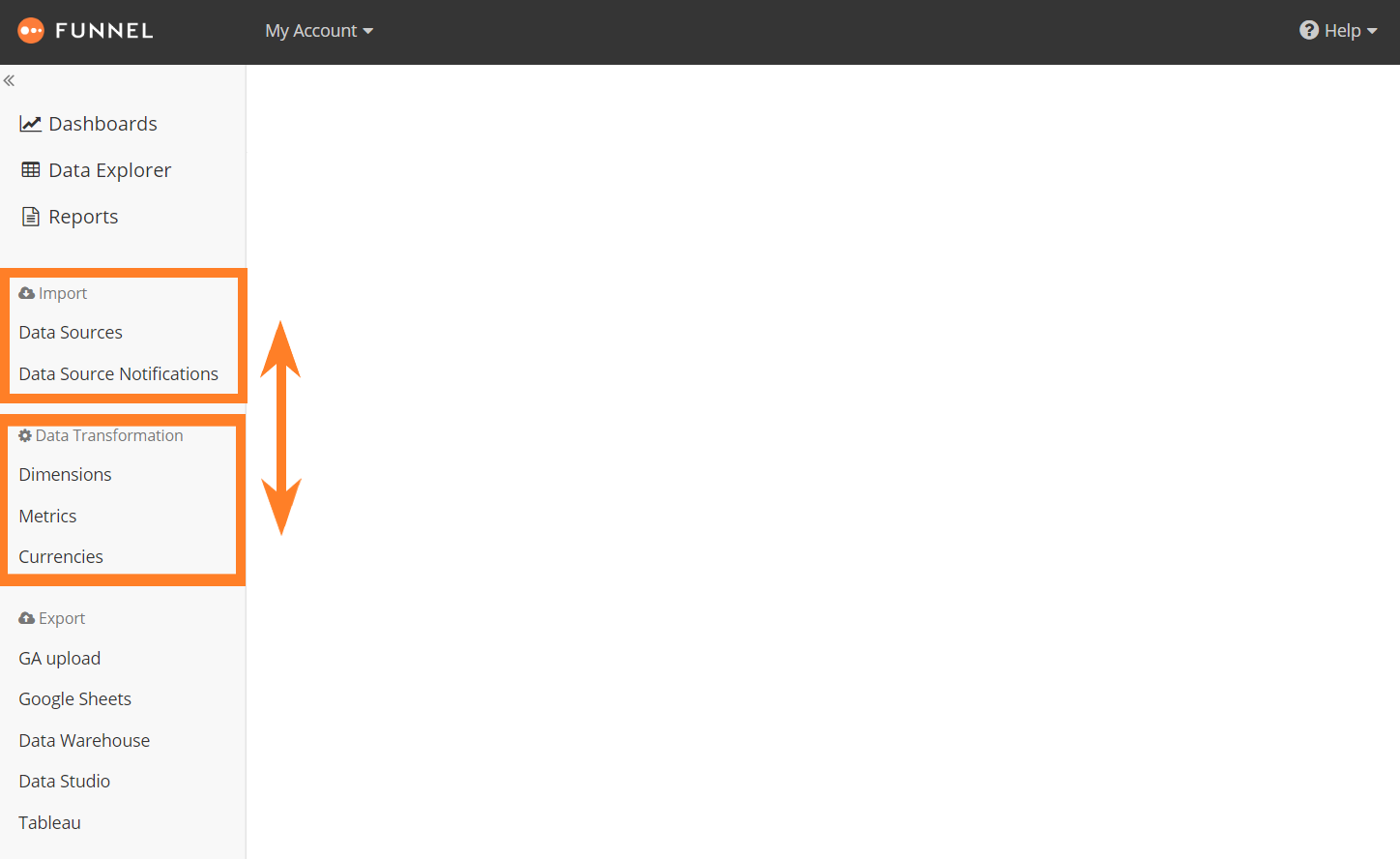 We decided to make this change since the usual workflow in Funnel is, Import, Transform and finally Export.
We hope that this change makes Funnel feel more natural to navigate. If you have any questions regarding this update, please contact
support@funnel.io
and we'll be happy to help.