We have just added a new Time Window for the Non-Aggregatable Metrics report when using the Google Ads API option. This means that you will be able to see following metrics on a 30 day Time Window and not only on 1 day and 7 day which was available before.
Standard Report Type
Search Impression Share
Search lost IS (rank)
Search lost IS (budget)
Hotel
Search Impression Share
Search Top Impression Share
Search Absolute Top Impression Share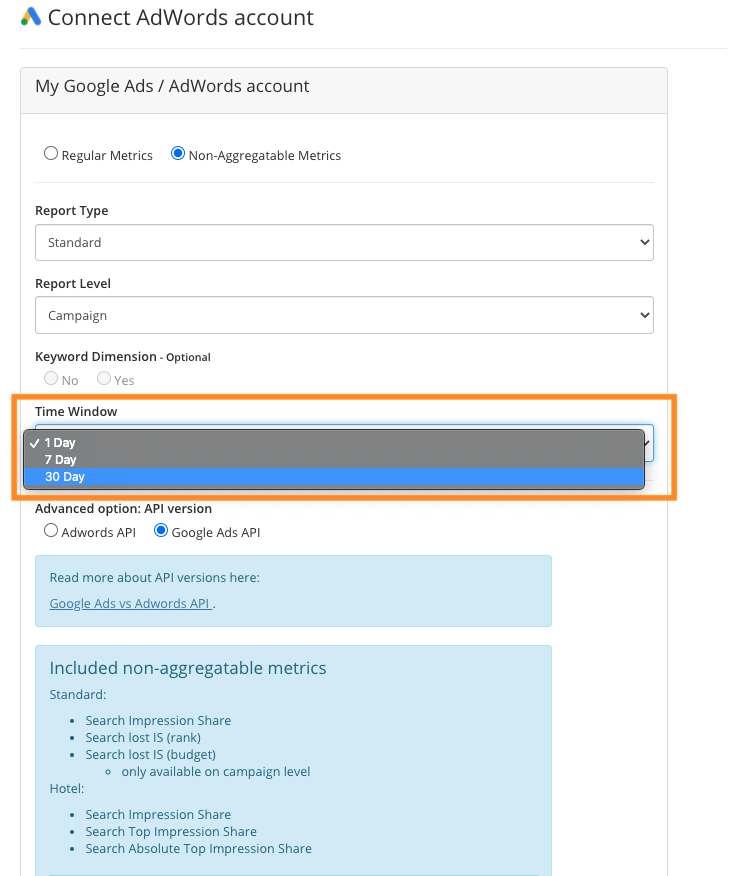 If you want to know more about non-aggregatable metrics, please see the article What are non-aggregatable metrics?. You can also find out more about how our new Google Ads connector works by reading the Google Ads vs Adwords API article.