Two new fields has just beed added to the Google Ads connector. The Dimension Geo target country and metric Hotel eligible impressions are now available for the Hotel report.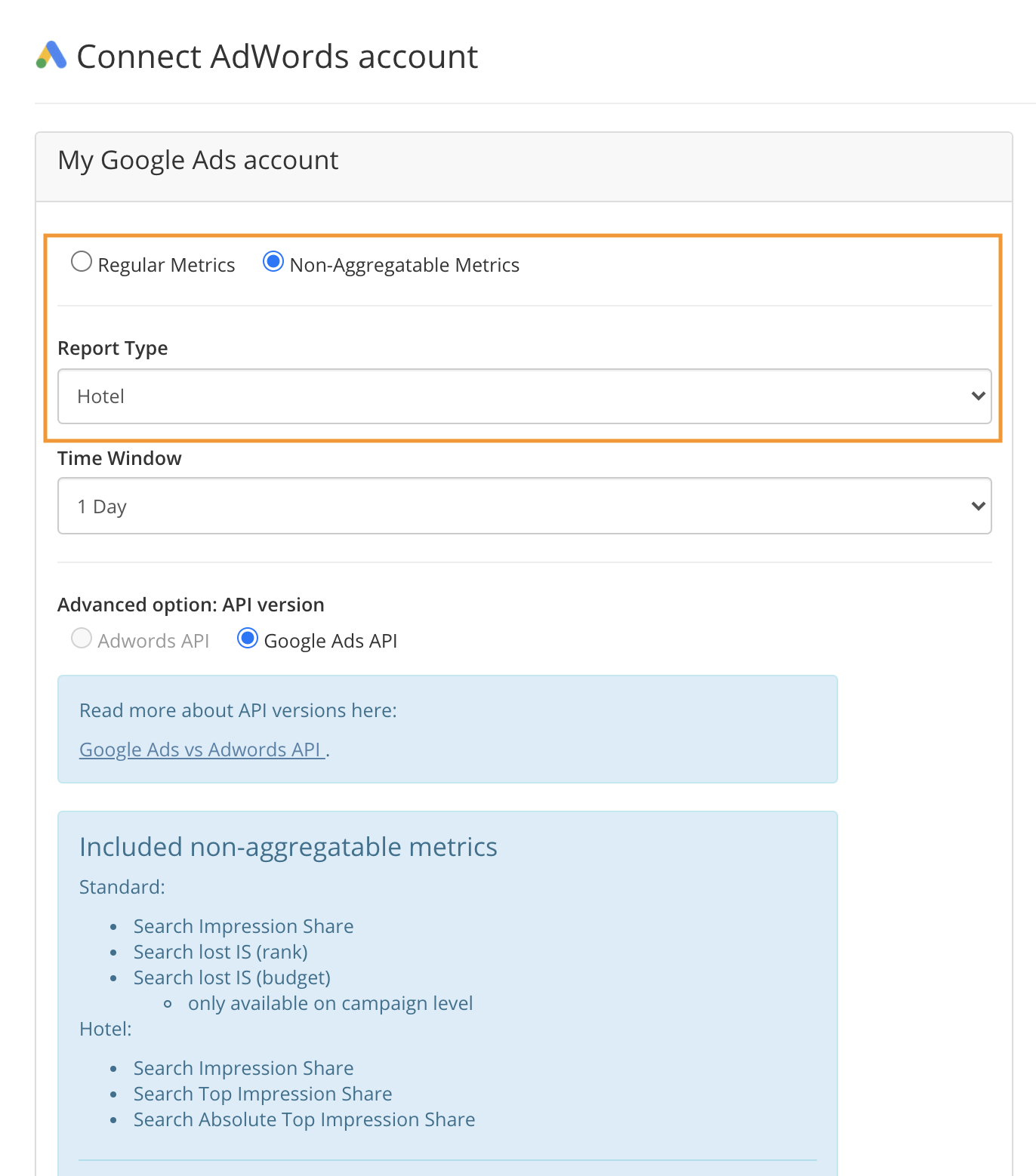 Bear in mind that the metric included in the Hotel report are non-aggregatable metrics so you need to to select that report type to access the new fields.
These fields will automatically be imported and you don't need to create a new data source. If you need historical values for these fields, please get in touch with support@funnel.io and we'll help out!
You can also find out more information in the article What data can I get from Adwords?