We continue to build out the Google Ads BETA connector in Funnel and now it's possible to pull in data from the Audience report.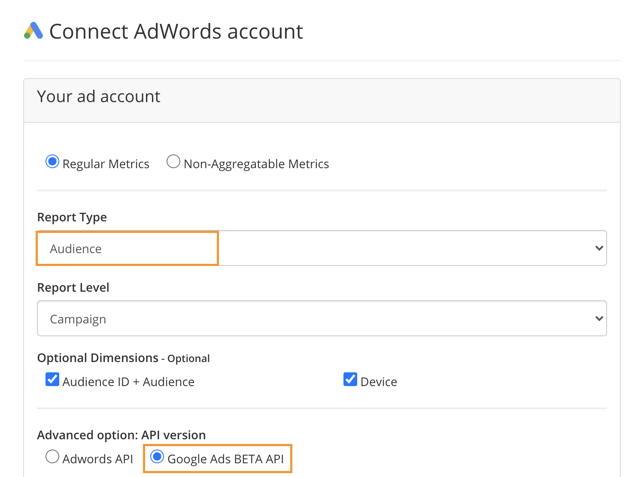 Google has made some changes to the Audience report in Google Ads compared to the AdWords API which possibly can affect visibility of Discovery campaigns with zero impressions.
Feel free to reach out to support@funnel.io or the in-app chat if you have any further questions. We're happy to help!