Our AdWords (Google Ads) connector can now fetch hotel data. The Hotel report in the AdWords connectors includes all the same fields as in our Google Hotel Ads connector.
The hotel report can be found by selecting "Non-Aggregatable Metrics" and choosing the Hotel report type.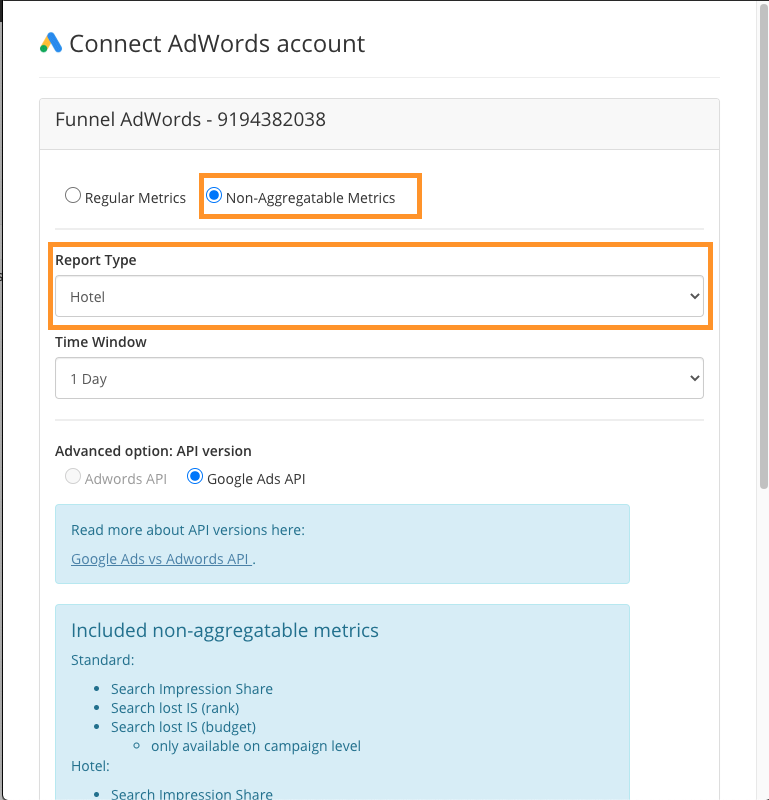 This is a first step towards deprecating our Google Hotel Ads connector. It's part of Google's effort to move from the Adwords API to a new Google Ads API. You can read more about that here. We will continue to support the Google Hotel Ads connector for a while longer and affected customers will receive more detailed information about the depreciation and instructions for how and when they need to migrate. But you can start using the AdWords connector to get hotels data right away.