As of September 21st, the Google Ads API has left beta! The Google Ads API is now the default option when connecting a new AdWords source.
We have had support for the old AdWords API and the new Google Ads API for a while in our AdWords connector. Now that the Google Ads API is no longer in beta, we have set it as the default option.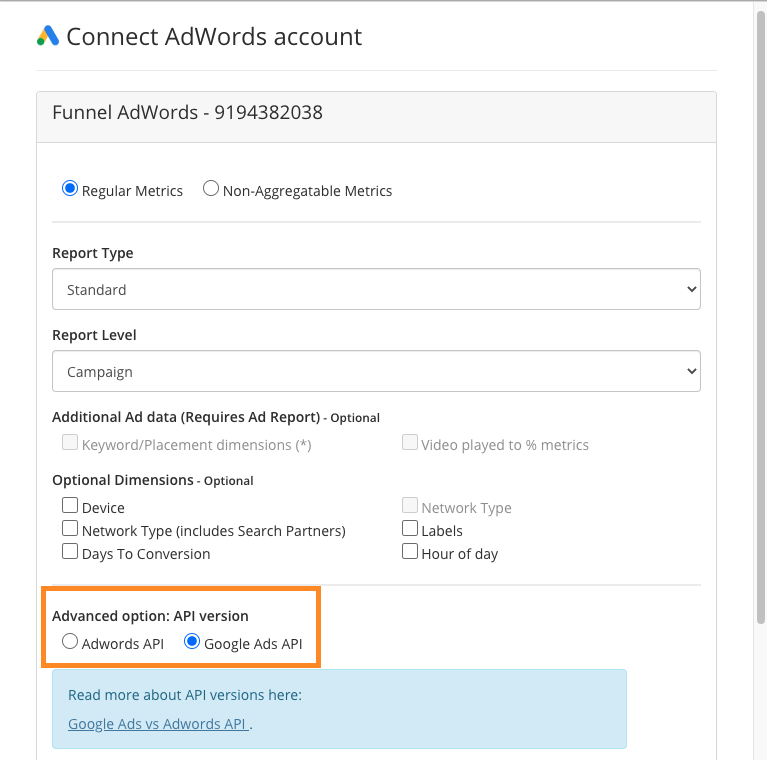 You can read more about the difference between the APIs and what data you can get from each in our knowledge base.