We recently added Quality Score as a new dimension in the AdWords connector.
Quality score will automatically be downloaded to Funnel when selecting the keyword/placement report once you connect a new AdWords data source or edit the configuration of an existing one.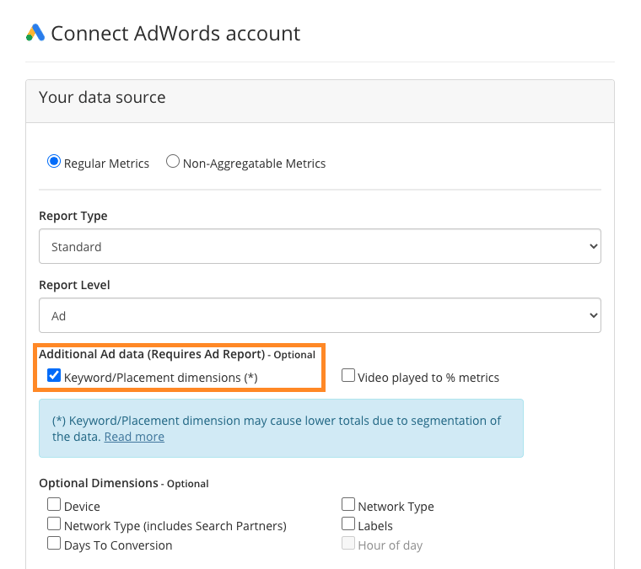 In order to get historical Quality Score data for an already connected source please send us an email to support@funnel.io or in the in-app chat. We're happy to help you!
To understand more about the AdWords connector find the What data can I get from AdWords article.