We've just updated the Google Analytics connector in Funnel. When configuring your connection, you can now see your custom dimension name(s), not just the ID.
Prior to this update, it was hard to know which custom dimension(s) you were selecting without looking in Google Analytics first.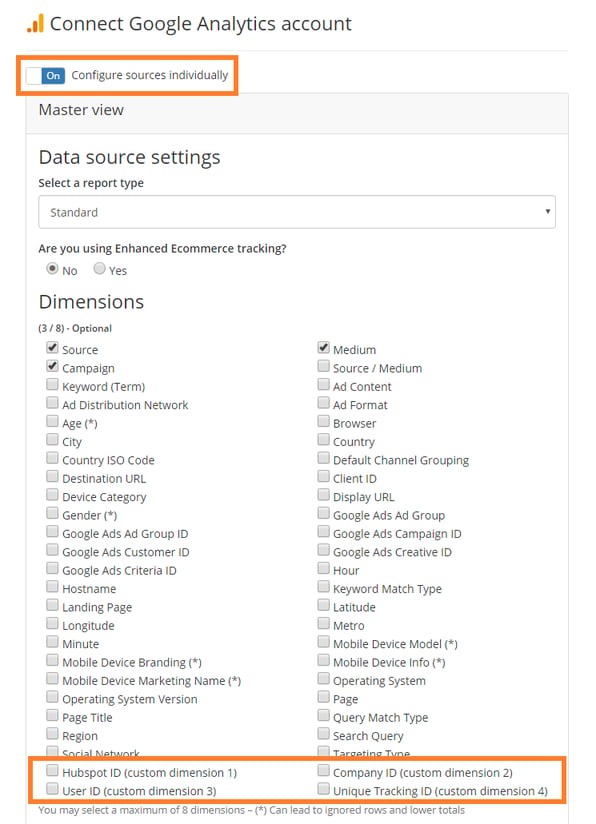 Please note that if you're configuring multiple Google Analytics views, you'll need to configure the sources individually in order to see the custom dimension names.

We've also increased the number of visible custom dimensions to support GA360 customers that have more than 20 custom dimensions.


We hope that you find this update useful. If you have any questions, please contact
support@funnel.io
and we'll be happy to help :)