The Google Analytics connector in Funnel just got a bunch of new fields.
New Google Ads metrics available in the Sales Performance report: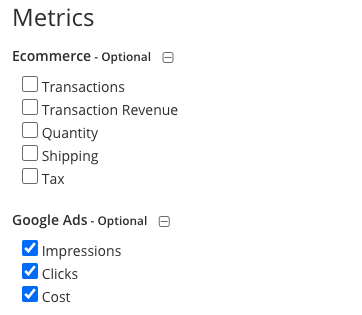 New metrics available in the CM & DV360 & SA360 report when choosing CM Model (only available for GA 360 report)

Campaign Manager 360
CM Cost
CM Clicks
CM Impressions
CM Conversions
CM Revenue
Display & Video 360
DV360 Cost
DV360 Clicks
DV360 Impressions
DV360 Conversions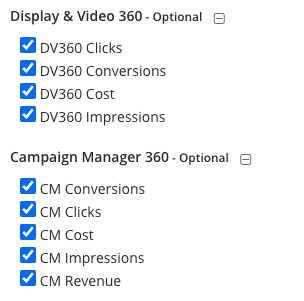 The fields are available when connecting a new data source or reconfiguring an existing one. You can read more in the article What data can I get from Google Analytics?. If you have any questions, feel free to reach out to support@funnel.io and we'll help you!