We've just added an additional report to our Google Analytics connector in Funnel! This new report will enable you to report on a User level.
When creating a new connection or reconfiguring an existing one, simply select the "Users" report type and choose the dimensions and metrics you wish to include: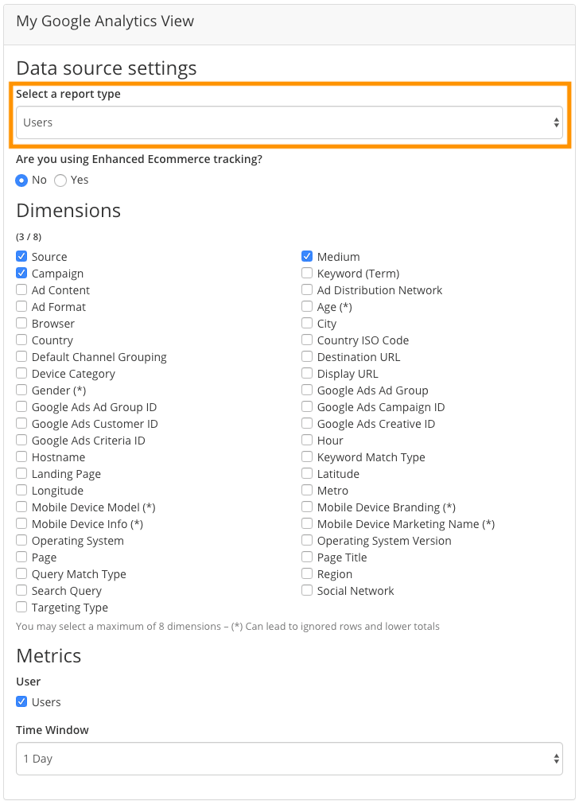 Please note that the 'Users' metric is no longer available in the 'Standard' report to enable the selection of different time windows.
You can learn more about the data you can obtain from these reports in this article.

We hope that you find this additional report useful. If you have any questions please contact support@funnel.io and we'll be happy to help.