We've just added some additional dimensions to our Google Analytics connector in Funnel! You now have access to Product List Name & Position.
Product List Name is the section of the page where the Product was displayed, while Product List Position is the numerical value describing the position in which it was displayed.
These dimensions are typically used together with the 'Product List Clicks' and 'Product List Views' metrics.
In order to take advantage of these new dimensions, all you need to do is select them when creating a new connection or editing an existing one: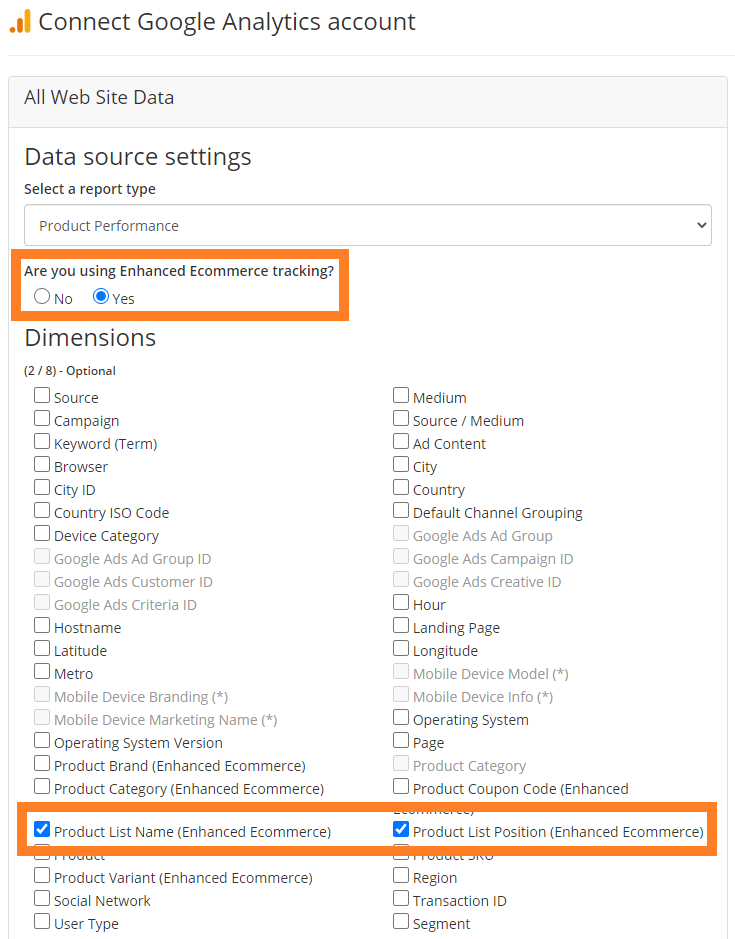 Please note that these dimensions are only available when using enhanced eCommerce tracking and selecting "Product Performance" report.

You can learn more about the data you can obtain from Google Analytics in this article.

We hope that you find these additional fields useful. If you have any questions or if you would like to see historic data for these dimensions, please contact support@funnel.io and we'll be happy to help.