We've just released a new Data Warehouse destination in Funnel! You now have the ability to export your Funnel data to your Google Cloud Storage bucket.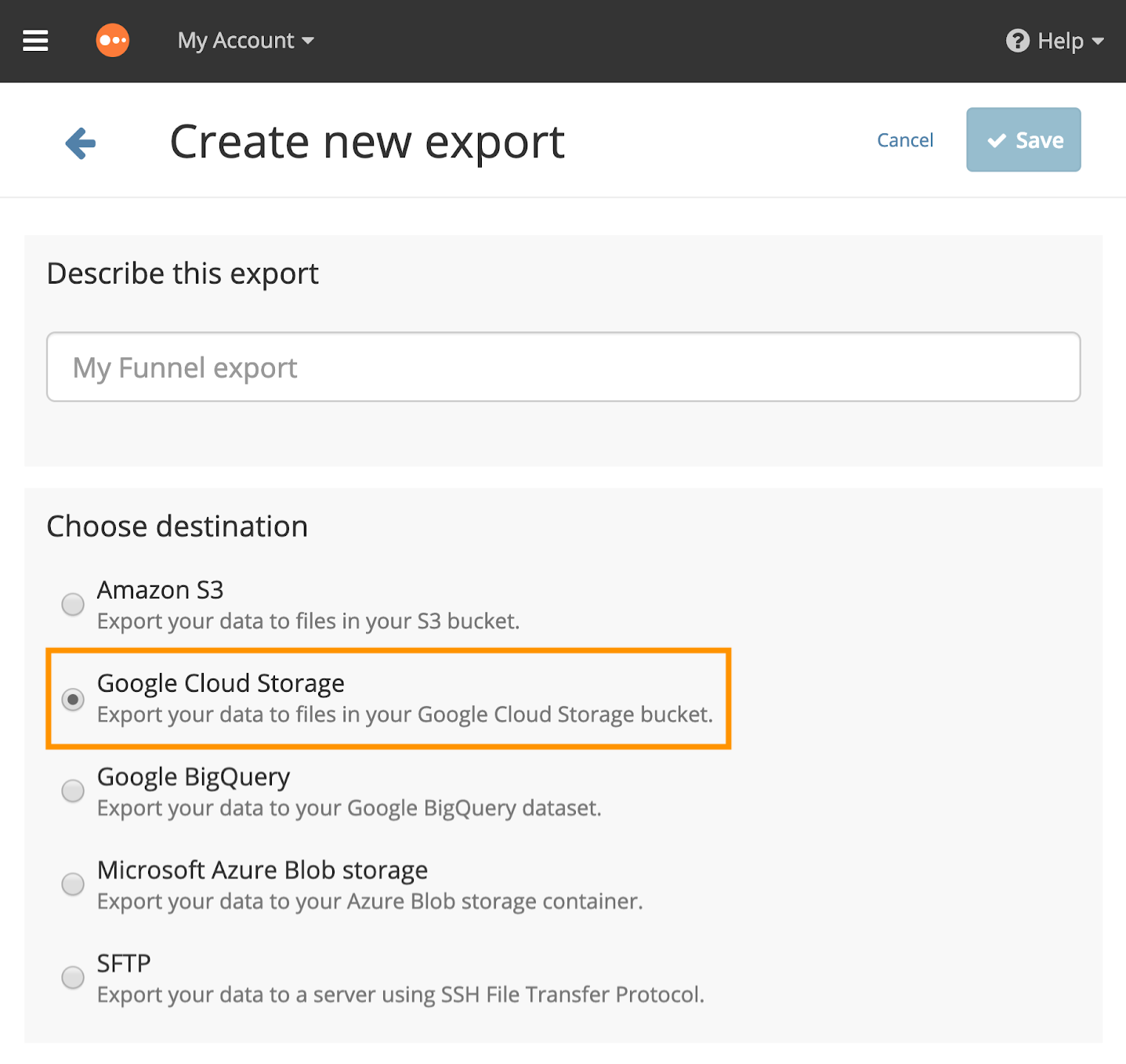 Sending your data to Google Cloud Storage allows you to take full advantage of Google Cloud's rich ecosystem of analytics and machine learning products. It can be used as a flexible middle destination allowing easy integrations into Cloud Bigtable, BigQuery, Cloud Dataproc, ML engine or to be directly explored and analysed with Cloud Datalab.

You can learn more about configuring a Cloud Storage export in this article.

We hope that you'll find this useful! If you have any questions regarding this new export, please contact support@funnel.io and we'll be happy to help.