When creating a new Funnel data source in Google Data Studio, the currency options you can select will now reflect the currencies in your Funnel account.
Currencies in Funnel account: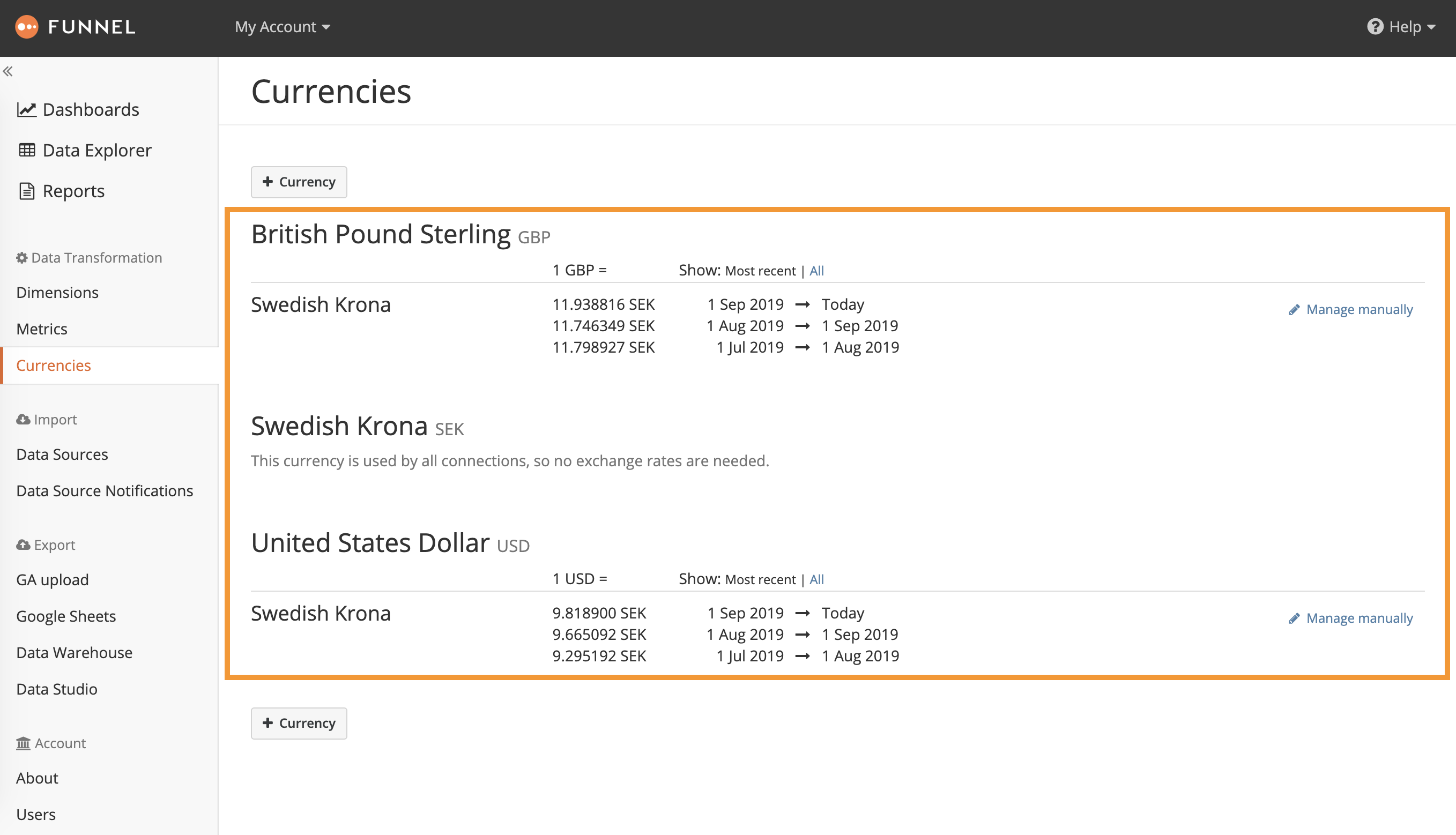 Currencies reflected in Google Data Studio connector: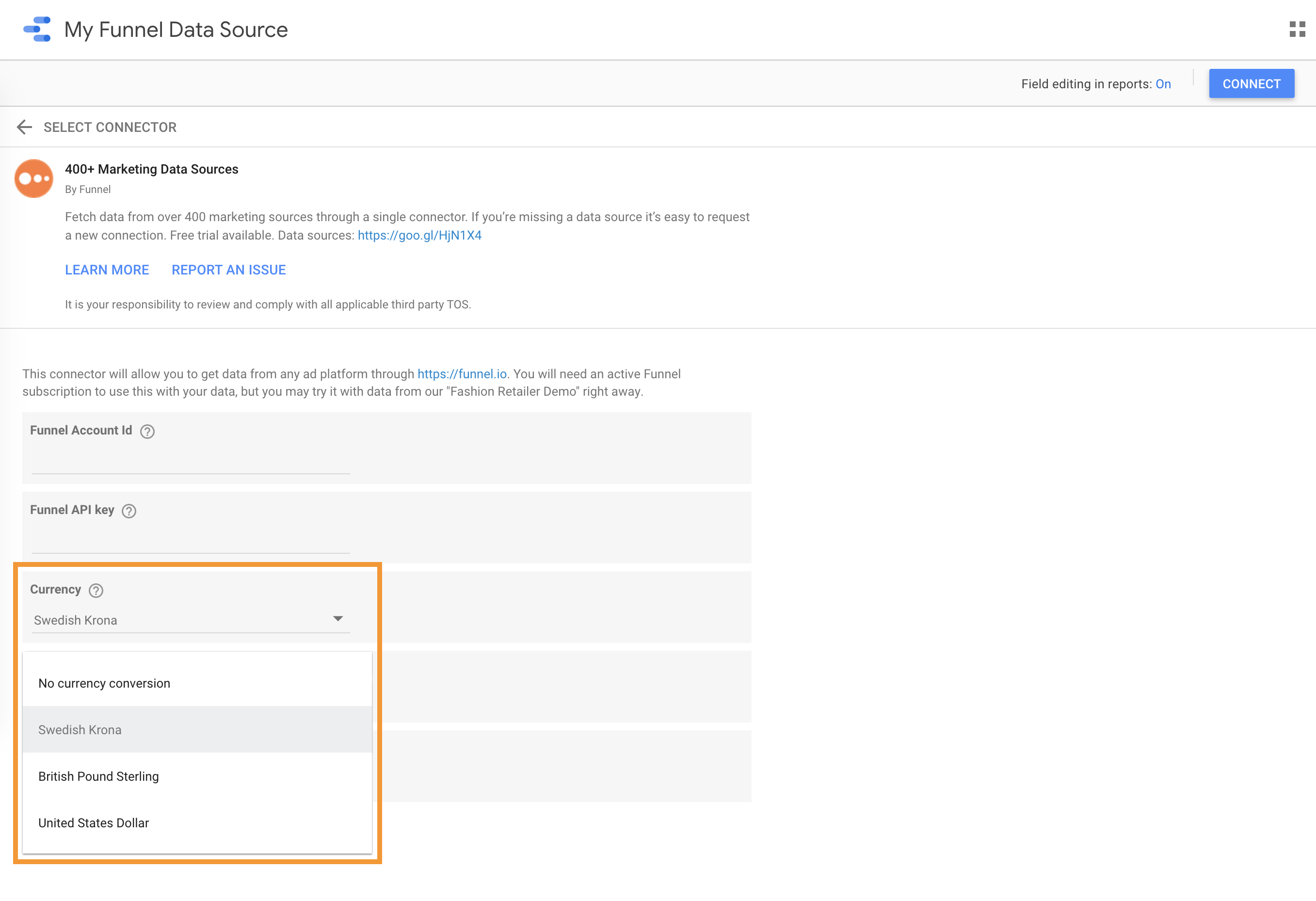 We hope that this update makes it easier to create new Funnel connections in Data Studio! If you have any questions, please contact support@funnel.io and we'll be happy to help.