You can now create "Views" in Funnel which allows you to choose what data and fields are synced with Google Data Studio!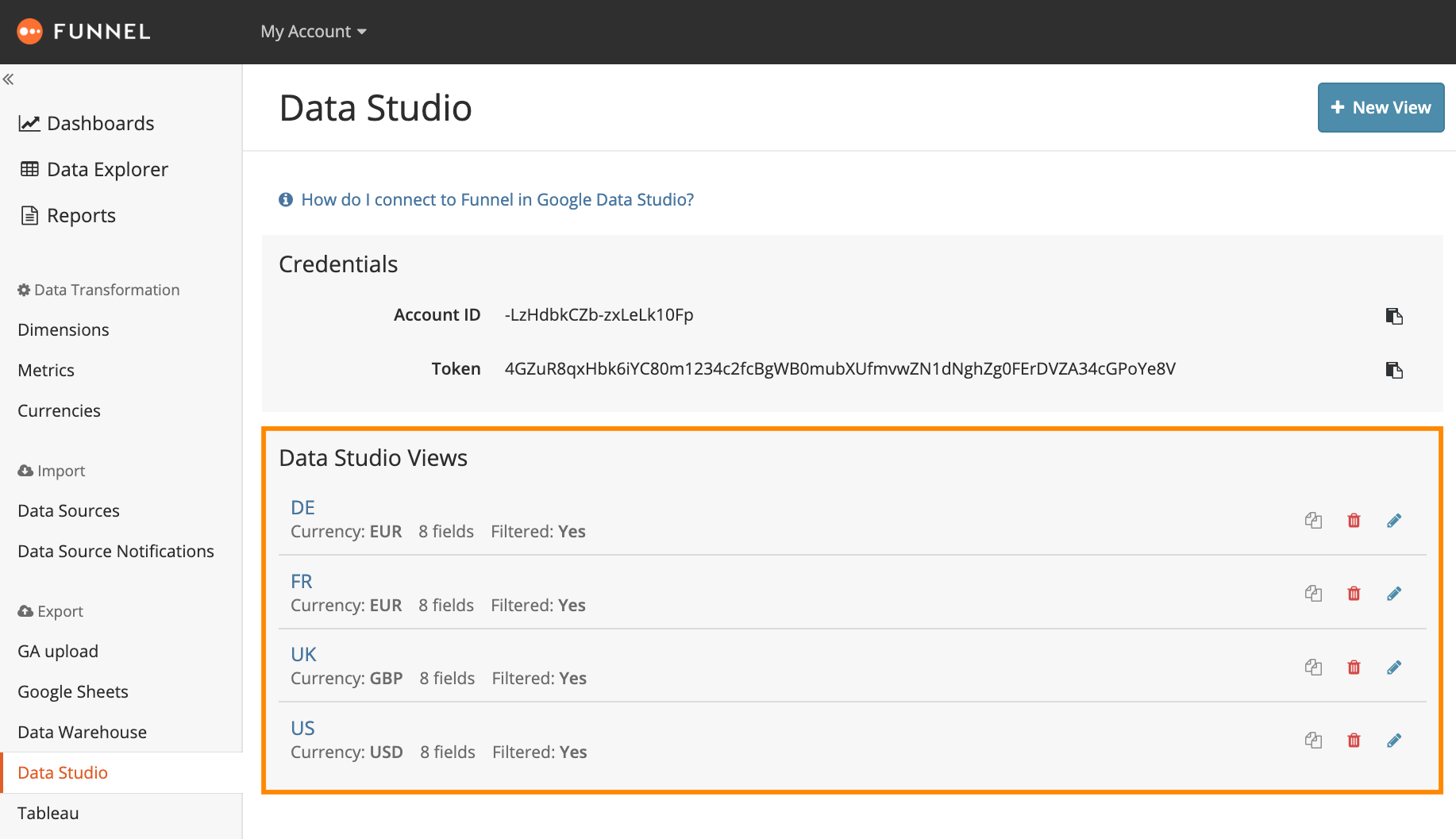 Prior to this update, there was no way to control which fields were pulled into Data Studio, which made it hard to find certain fields and caused performance issues when working with a large amount of data.
You now have the option to reduce the number of fields by only selecting the metrics and dimensions that you need. You can also apply filters which will enable you to create certain subsets of data. For example, you could create separate views for each of your markets.
You can learn more about creating views and how to get started in
this article
.
We hope that you find this update useful! If you have any questions, please contact
support@funnel.io
and we'll be happy to help.