We've just upgraded the Google Search Console connection in Funnel. The new connection will enable you to see the data aggregated by Property (site) or Page.

If you would like to start aggregating your data by Property, all you need to do is create a new Google Search Console connection and select "By Property" from the Aggregation Type field: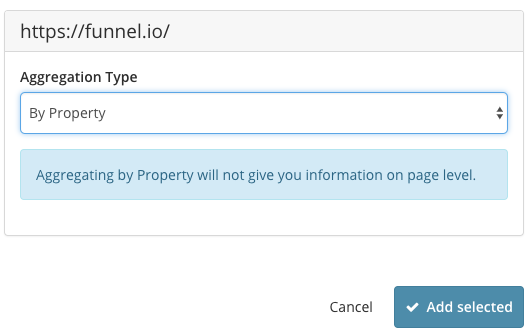 If you want to continue aggregating your data by Page, no action is required.

You can learn more about these changes in this article.

We hope you find this update useful. If you have any questions, please contact support@funnel.io and we'll be happy to help!