You can now edit the filters on your scheduled Google Sheet exports.
When you create a new Google Sheet export from the Data Explorer you have the option to schedule it. You can find your scheduled Google Sheet exports on the Google Sheet page in the left navigation panel.
Press the "Edit" button to make changes.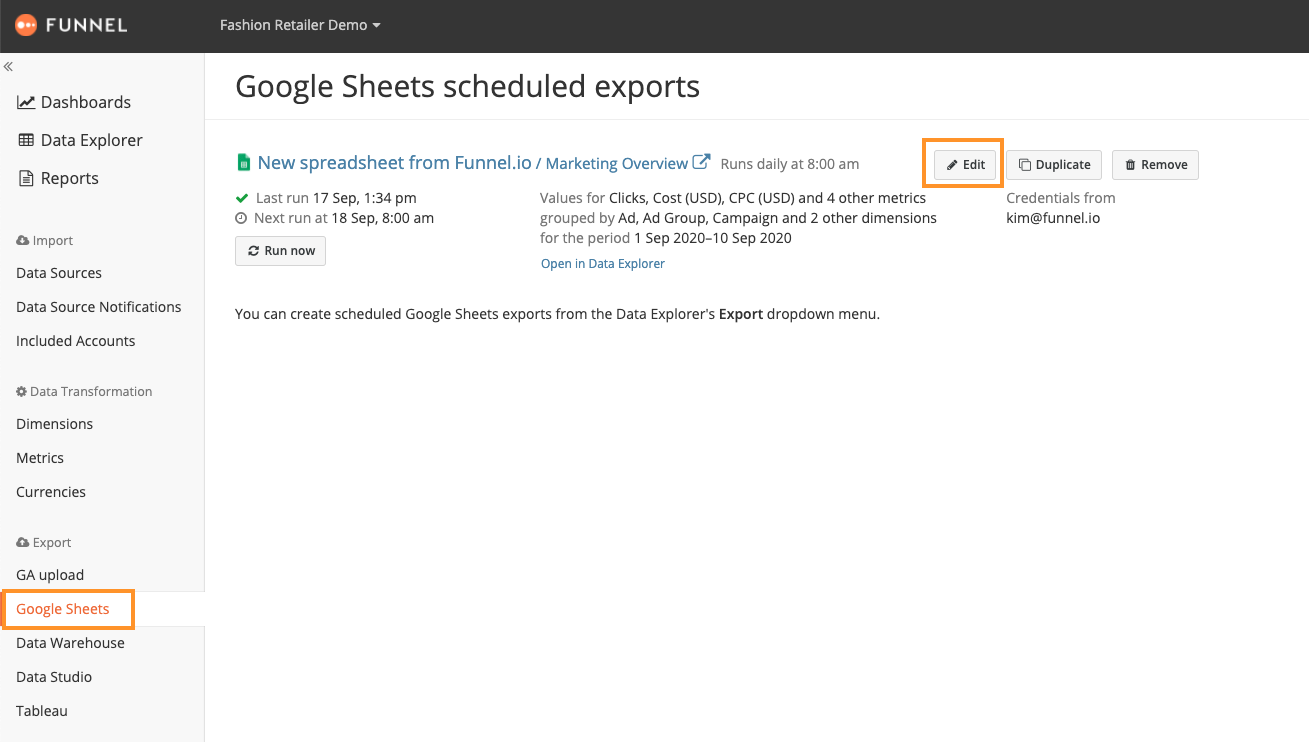 You can edit which fields to export, which currency to use, the date range and how often it should run. And now you can also edit the filters. Filters can be used on both dimensions and metrics.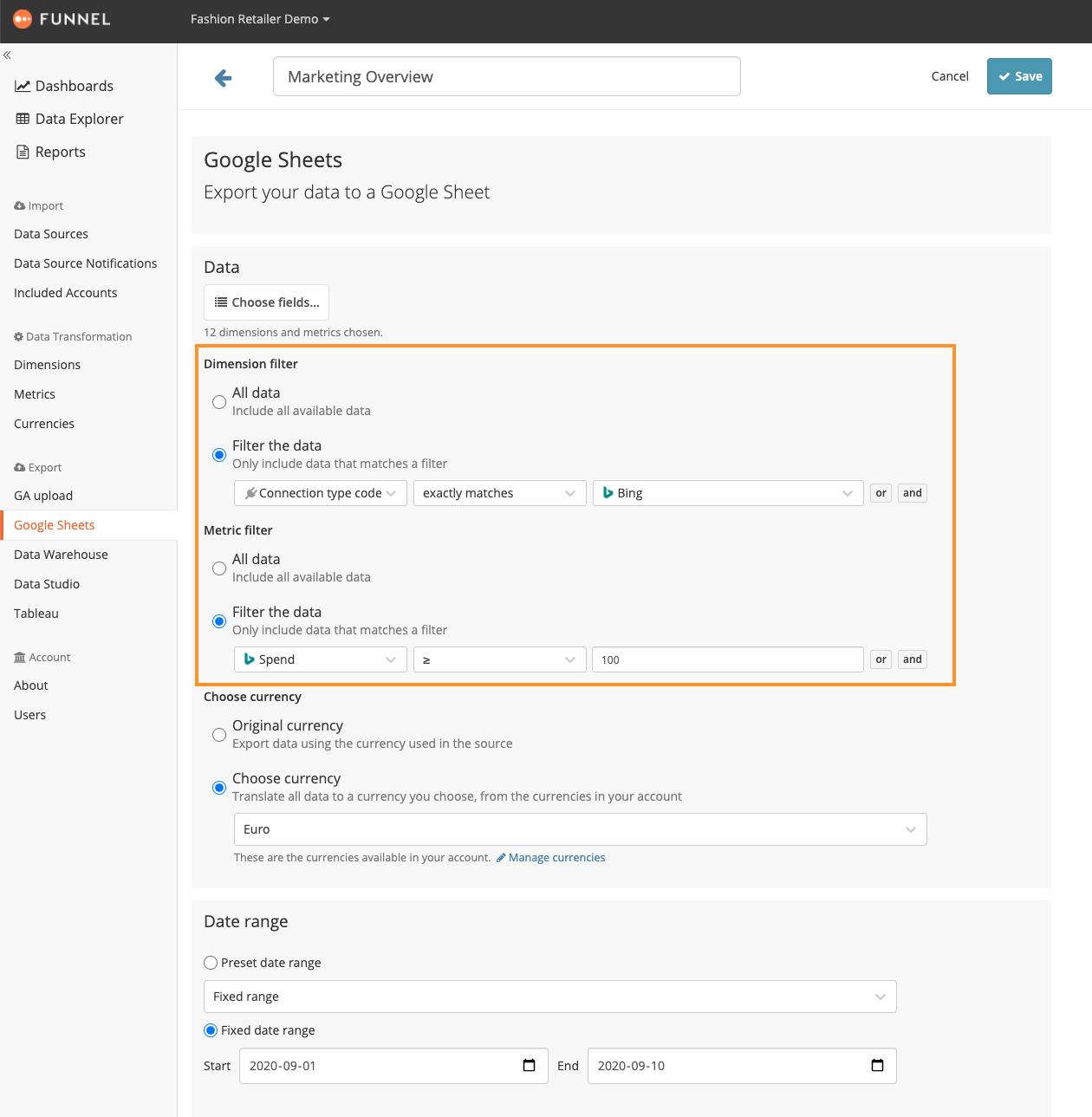 You can read more about how to export data to Google Sheet in our Knowledge Base.
If you don't have the Google Sheet export available and would like to try it out. Please reach out to support@funnel.io or write in via our support chat.